01 January 2013
It would seem as if Bishop Ruiz's brand of Liberation Theology has had the same effect on Chiapas as on Europe. Chiapas is poor, but it's now also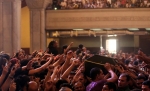 AFP - An explosion rocked a Christian Coptic church near the western Libyan city of Misrata on Sunday, killing two people and wounding two others, all of them Egyptians, an Egyptian diplomat told AFP
Where did Ismail Ibrahim get the idea that there was something wrong with Christians asking for equal rights in a majority-Muslim state? Has he been reading Islamophobic literature?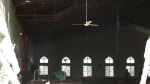 Gunmen have raided a church service in a village in Nigeria's volatile northeast and killed 15 people, a rescue official says.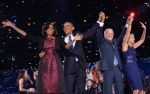 "Fight those who believe not in Allah nor the Last Day, nor hold that forbidden which hath been forbidden by Allah and His Messenger, nor acknowledge the religion of Truth, (even if they are) of the People of the Book, until they pay the Jizya with willing submission, and feel themselves subdued." -- Qur'an 9:29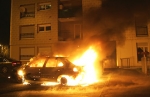 Interior Minister Manuel Valls said Tuesday that 1,193 vehicles wereburned overnight around the country. Clashes between police and offenders in the New Year's Eve took place in the Muslim majority
29 December 2012

The Armenian community in Diyarbakır filed a petition at the Diyarbakır Regional Directorate of Foundations on Wednesday demanding the return of the Armenian Protestant Surp Prgiç Church to the community, the Radikal daily reported on Friday.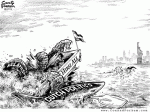 SEVEN people including a staff member were injured in a Christmas Eve scuffle between asylum seekers in the Australian immigration detention centre on Manus Island, Papua New Guinea.



28 December 2012
The Christmas Day shooting happened as the Catholic priest was returning home from his church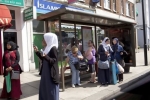 LONDON // "London has changed since I came," says Ahmed Sadiq, leaning over a counter of South Asian sweets.



Muslims Demand That NSU Kebab Murders be Included in German School Curriculum