25 April 2013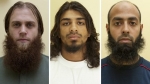 Three British men, including an ex-police community support officer and a Muslim convert, have been jailed for preparing acts of terrorism.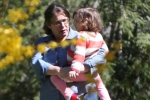 Boston Bomber Tamerlan Tsarnaev's mother-in-law Judith Russell plays with granddaughter Zahara Tsarnaev, 3, in her backyard today.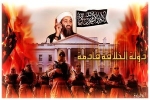 More interfaith dialogue from the Religion of Peace. "Islamic radical threatens Catholic high school," by Robby Soave for The Daily Caller, April 24 (thanks to JMK):
Katherine Russell is 'doing everything she can to assist with the investigation' according to a statement released Tuesday

Russell left her parents' Rhode Island home on Tuesday with federal agents

Tamerlan Tsarnaev, 26, was known to fly into fits of rage against his wife and throw things, including furniture. The couple has a 3-year-old daughter


He admitted to slapping a previous girlfriend - not Russell - in 2009

Tsarnaev is a suspect along with his brother, 19-year-old Dzhokhar, in the Boston marathon bombings that killed three and wounded more than 180
It is understood Jane Richard is one of three victims still seriously ill

A dancer since the age of three, she has now lost a leg and continues to fight serious injuries


Her brother Martin, eight, was killed in the blast, and her mother Denise has undergone brain surgery

He was buried in a private funeral attended by family today


48 people remain in hospital but more people with minor injuries come forward
Islamist militants in Somalia have killed the widow of a Christian who was slain for his faith in December, leaving the couple's five children orphaned, sources said.
17 April 2013
Our friends in Egypt can be so empathetic. Take for example this interview with Egyptian Salafi cleric Sheik Murgan Salem, which aired on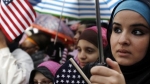 US Muslims are watching closely as the probe into the Boston bombings unfolds, fearing a backlash like after 9/11 if an Islamist link is confirmed to the deadly attack.
(The Voice) Allah Ditta a 20 years old domestic worker of Meo hospital was living in a small village named talab Sarae at Manga Mandi. There are about 150 Christian families residing in this small village. Allah Ditta
11 April 2013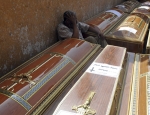 Egyptianpolitical intellectual and writer Amin el-Mahdi described the recent assault on St. Mark's Cathedral and Al-Azhar earlier as an attempt for "sectarian fragmentation" by the Muslim Brotherhood in order to control Egyptian society.


An Coptic cleric said that Muslim extremists are targeting Egypt's Christians.