25 April 2013
Islamist militants in Somalia have killed the widow of a Christian who was slain for his faith in December, leaving the couple's five children orphaned, sources said.
17 April 2013
Our friends in Egypt can be so empathetic. Take for example this interview with Egyptian Salafi cleric Sheik Murgan Salem, which aired on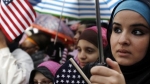 US Muslims are watching closely as the probe into the Boston bombings unfolds, fearing a backlash like after 9/11 if an Islamist link is confirmed to the deadly attack.
(The Voice) Allah Ditta a 20 years old domestic worker of Meo hospital was living in a small village named talab Sarae at Manga Mandi. There are about 150 Christian families residing in this small village. Allah Ditta
11 April 2013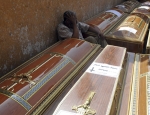 Egyptianpolitical intellectual and writer Amin el-Mahdi described the recent assault on St. Mark's Cathedral and Al-Azhar earlier as an attempt for "sectarian fragmentation" by the Muslim Brotherhood in order to control Egyptian society.


An Coptic cleric said that Muslim extremists are targeting Egypt's Christians.
And apparently he was planning jihad mass murder in Australia. "Terrorism accused Adnan Karabegovic 'tried to buy gun' before arrest," by Pia Akerman from The Australian, April 8 (thanks to Kenneth):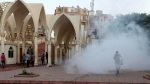 A statement on Tuesday by an Egyptian presidential aide accusing Christian Copts of being the cause of Monday's clashes near Cairo's Abbasiya Cathedral has caused public outrage.
27 January 2013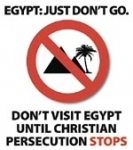 Fight those who believe not in Allah nor the Last Day, nor hold that forbidden which hath been forbidden by Allah and His Messenger, nor acknowledge the religion of Truth, (even if they are) of the People of the Book, until they pay the Jizya with willing submission, and feel themselves subdued." -- Qur'an 9:29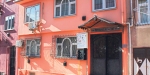 One person was arrested last week in Kocaeli on charges of planning an attack on the İzmit Protestant Church to assassinate its pastor following a round of detentions in the town shortly after the Kocaeli Police foiled the alleged plot, which has brought fears that an illegal group behind many attacks on non-Muslims in 2006 and 2007 is currently highly active.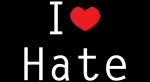 The Islamic ideology teach Muslims to be racist and victimize other people. It teaches them to hate people, to attack people, to commit violence against them, to rape people – to hate people. You cannot find a more perfect example to prove this than Sweden, where Muslim immigration