28 February 2017
A European nation becomes a rape capital -- due to its immigration policies
26 February 2017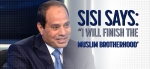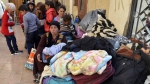 Dozens of Coptic Christians have left Egypt's Sinai Peninsula after a string of jihadist attacks killed three Christians in the restive province, church officials said.

24 February 2017
The father, in his 60s, was found with multiple gunshot wounds in North Sinai
His son, who was a Coptic Christian like his dad, was burned alive on Wednesday
The area of North Sinai has become a stronghold for Islamic State in Egypt
Their bodies were discovered at dawn behind a school in the city of El-Arish
08:57 Posted in Egypt, Middle East, Real Islam | Permalink | Comments (0) | Tags: real islam |
Facebook |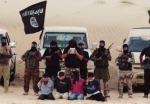 In a newly released 20-minute video, ISIS' media wing in Egypt encouraged fellow jihadists to terrorize and kill Christians across the country.
AN Iraqi migrant has been arrested on suspicion of raping a 13-year-old girl at a German railway station.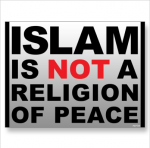 A Syrian migrant went on trial in Austria on Wednesday for allegedly executing 20 wounded government soldiers in his home country.
23 February 2017
Incident took place at Brindisi train station
NJ Parents Concerned About Islam Emphasis in Curriculum