24 February 2017
Syrian migrant on trial in Austria over 20 murders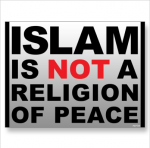 A Syrian migrant went on trial in Austria on Wednesday for allegedly executing 20 wounded government soldiers in his home country.
The 27-year-old was arrested in a refugee shelter in western Austria last June after being denounced by a fellow Syrian.
He has been charged with 20 charges of "murder as a terror offence" and faces life in prison if found guilty.
According to Austrian media, the accused had boasted to other asylum seekers about shooting unarmed or wounded troops loyal to Syrian President Bashar-al Assad.
After his arrest, the suspect initially admitted to the 2013-2014 killings in the western city of Homs and the surrounding region but later retracted his confession.