11 July 2019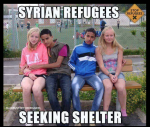 12:22 Posted in AUSTRALIA, canada, CHINA, DUTCH, ENGLAND, Ethiopian, EUROPE, FRANCE, German, Real Islam, RUSSIA, THAILAND, UN, UNITED STATES, Uzbekistan | Permalink | Comments (0) |
Facebook |
26 August 2011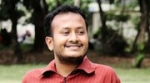 HONG KONG, CHINA (Worthy News)– He was tortured for his Christian faith, but still wanted to "sing the songs of David." He was naked, but "Jesus Christ" clothed him "with His Love." Words of Christian rights activist William Nicholas Gomes, a former Muslim who fled rough police and Islamic extremists in his native Bangladesh.
22 August 2011
31 July 2011
19 January 2009
06 November 2006

CWNews.com – MIDLAND, TEXAS / GANSU PROVINCE, CHINA (ANS) -- A demonstration lasting fifteen days and involving 300 Christians from a Three-Self Patriotic Movement (TSPM) church in Qinzhou district, Tianshui city, Gansu province is still in progress
30 August 2006
BEIJING (Reuters) - Chinese police have seized explosives and foiled attempts by separatists to blow up oilfields, power plants and highways in the restive northwestern region of Xinjiang, a Beijing-funded Hong Kong newspaper said on Wednesday.
19 February 2006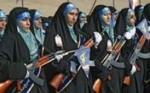 Calls for tougher birth control enforcement in China's Muslim west have provoked protests by activists who say such measures would lead to further human rights violations against