21 January 2013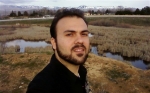 An American Christian pastor faces a possible death sentence in Iran after prosecutors accused him of harming national security on charges he and his supporters claim amount to religious persecution.
12 December 2012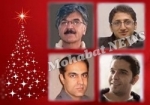 Despite their families and attorney's follow up efforts, five Christian converts are still being held in Adel-Abad prison in Shiraz in a critical condition with their fate unknown.
18 October 2012

(BosNewsLife)-- An official of one of Iran's largest house church movement says recently detained church members are tortured and otherwise pressured to confess to crimes they did not commit.
14 October 2012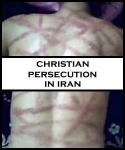 IRAN (BosNewsLife)-- Massive arrests of evangelical Protestant Christians, including many former Muslims, are reported in Iran, with men and women being dragged to prisons across the Islamic nation.
01 September 2012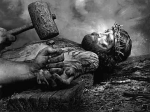 Several reports appearing in July indicate that Christian minorities all around the Muslim world—especially women and children—are being abducted, tortured, raped, forced to convert to Islam, and/or enslaved. In Egypt, at least
07:13 Posted in Egypt, Indonesia, Iran, Lebanon, NIGERIA, Saudi Arabia, TURKEY | Permalink | Comments (0) |
Facebook |
04 August 2012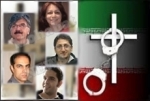 It is six months now that five Christian converts are being held in Adel-Abad prison in Shiraz. Security and judicial authorities are making efforts to raise and magnify unsubstantiated charges against these Christians in order to impose more pressure on them. By doing this, they are also seeking to intimidate and terrorize other Christian groups.
21 June 2012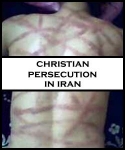 A Christian artist was arrested by plain clothes security authorities in a house church in Mashhad. No information is available yet concerning his health condition or where he is being held. The lack of information has increased concerns for his health
19 June 2012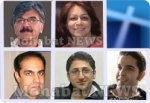 It is now 130 days since five Christian converts were arrested by plain clothes security officers in Shiraz. Their situation has been unknown ever since
30 May 2012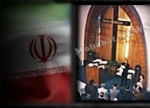 In addition to the increased restrictions against Iranian Christian converts, the Ministry of Intelligence has now ordered the leaders of the central AOG church in Tehran to compile a list of the names and National ID numbers of its members and submit it to the security authorities
27 April 2012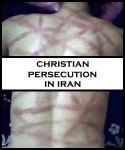 By BosNewsLife Middle East Service with reporting by BosNewsLife's Iranian security forces have destroyed a 200-year-old Christian cemetery
07 April 2012
TEHRAN, IRAN (BosNewsLife)-- Twelve Christians are to stand trial in Iran on Easter Sunday on charges including "crimes against the order", an activist assisting them with advocacy told BosNewsLife.