11 July 2019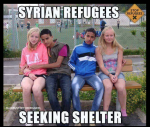 12:22 Posted in AUSTRALIA, canada, CHINA, DUTCH, ENGLAND, Ethiopian, EUROPE, FRANCE, German, Real Islam, RUSSIA, THAILAND, UN, UNITED STATES, Uzbekistan | Permalink | Comments (0) |
Facebook |
25 December 2012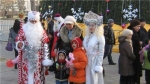 Television viewers in Uzbekistan looking for the familiar features of Father Christmas on their screens this year will be disappointed following an unofficial ban by the state broadcaster.
12 May 2012

Uzbekistan continues punishing people exercising the right to freedom of religion or belief without state permission, Forum 18 News Service notes. In one incident, police and the NSS secret
12 December 2011
(Worthy News)-- Authorities in eastern Uzbekistan have warned local churches not to allow youngsters and children to attend their worship services and not to carry out missionary activities or "proselytism", the word for evangelism, local Christians and activists said.
16 April 2011
Police intimidation and a stern warning to a Baptist Church that gives money to children. A woman who gifts a bible to a friend fined more than 4 years' salary. 3 Islamic clerics who are studying in Arab countries "dismissed".
23 January 2011
Another young Christian girl savaged at the hands of the Religion of
Interfaith Dialogue™ in pious Pakistan:
20 July 2010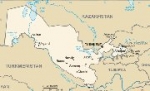 Uzbekistan (MNN) ― The #10 country on Open Doors World Watch List is cracking down harder on Christians than ever before. The Uzbek government fears that Christians will cause social unrest.
04 September 2007
28 August 2007
19 January 2006
Evangelicals' relatives, neighbors swayed by 'terrible lies and accusations.'
January 16 (Compass) – A "documentary" televised regionally in Uzbekistan last summer has left entire communities convinced that