14 April 2017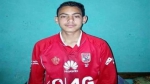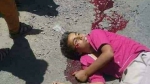 Reported the discovery of the body of a "boy" slaughtered and dumped behind the building of the agricultural association in the village of Gai of the center.
13 April 2017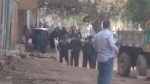 A Copt from the village of Koum El Loufi in Minya screams;
The attacks of all the Muslims of the village on the Copts, even women and children, and why Christians in the village received a security permit to pray in the house of a Christian.
After the Mass, we SURPRISED hundreds of Muslim residents of the village. They beat us SHOUTING "Islamic ...Islamic " AND insulting the Cross, AND Christian religion and EGYPTIAN POLICE dispersed the Muslims without arresting them.
A few hours later, the assaults were resumed at 12:00 Am after the Muslims who burned 5 houses of the Copts in the village, including Issa Saroufim and Girgis Rizk. Security forces arrested a young Coptic Christian Daniel Boutros for allegedly burning his house and an uncle's house. thats how the Egyptian's police deal wih the copts.
Appeal to Al-Sisi and Minister of Interior please help the christians in the village .
11 April 2017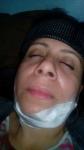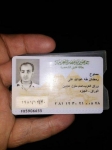 In yet another cold-blooded attempt on the life of a Christian, a Muslim man recently attempted to slaughter a Coptic Christian woman
09 April 2017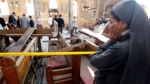 CAIRO (ANA/ N. Katsikas) The death toll from the two bomb attacks on Coptic churches in Egypt has reached 47, sources at the country's health ministry said on Sunday.
TANTA, Egypt — Bombs tore through two Egyptian churches in different cities as worshippers were marking Palm Sunday, killing at least 37 people and wounding around 100 in an assault claimed by the Islamic State group.
25 March 2017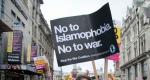 Thousands of protesters march through central London against Racism Islamophobia, Prejudice and Anti Semitism UN Anti-Racism Day demonstration, London, UK - 18 Mar 2017 (Rex Features via AP Images)
16 March 2017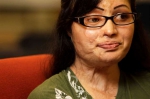 Jaw-dropping numbers released earlier this week show that there were 1,500 acid attacks in London from 2011 to 2016. In what's even
06 March 2017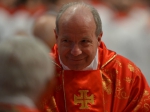 The number of adult baptisms in the Austrian Catholic church has more than doubled over the last year. The church claims the rise is due to a huge influx of migrants from Afghanistan and Iran converting to Christianity.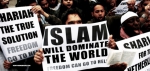 Why is this the case, and why is it the case year after year? Might it have something to do with these teachings?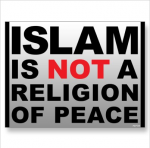 A Swedish mother is furious after her 16-year-old daughter was stalked by two men in a car, who harassed the girl and even threatened her with death.
01 March 2017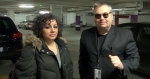 Sandra Solomon, an ex-Muslim who became a human right activist, arrived on Monday, February 27, 2017 at Mississauga City Hall to deliver a question to Prime Minister Justin Trudeau who held a working meeting with Mayor Bonnie Crombie.
(https://www.youtube.com/watch?v=JuiUlN9EcUk)
(https://www.youtube.com/watch?v=ytqnlBwr98w) please watch it.