11 July 2019
Sri Lanka Explosions Target Churches and Hotels, Killing More Than 200 CHRISTIANS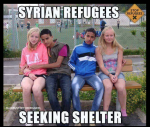 12:22 Posted in AUSTRALIA, canada, CHINA, DUTCH, ENGLAND, Ethiopian, EUROPE, FRANCE, German, Real Islam, RUSSIA, THAILAND, UN, UNITED STATES, Uzbekistan | Permalink | Comments (0) |
Facebook |
01 May 2017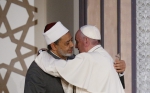 Pope Francis visited Egypt on April 28th through the 29th. While Christians of Egypt are having the worst week of their lives, Pope Francis thanks the audience in Al-Azhar and Ahmed al-Tayeb , the chief imam of Al-Azah, the influential educational and religious complex in Cairo . Between Palm Sunday and Easter, the Christians of Egypt had two church bombings. In addition,the following Wednesday, the
08:23 Posted in Egypt, kidnapped christian girls, Middle East, Real Islam | Permalink | Comments (2) |
Facebook |
30 April 2017
As a withered woman roamed the gates of refugee camps in I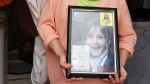 raq, constantly drawing attention as she carried a large photo of her little girl with the hope that someone would recognize her.
She is among more than half a million Iraqis have been displaced from the city of mosul , troubled by the fierce battles. Many camps been hastily built to absorb around 10,000 people each
Al Arabiya EnglishSunday, 30 April 2017
11:18 Posted in IRAQ, kidnapped christian girls, Middle East, Real Islam | Permalink | Comments (3) |
Facebook |
25 April 2017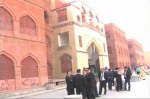 Vandals purportedly torched a make-shift church built on a vacant plot in Lahore. The incident occurred on April 14, after the congregants had observed Goof Friday prayers. Followed by the incident, District and Sessions court was moved seeking justice in this case.
14 April 2017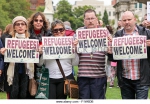 A 52-year-old woman from the U.S. was taking photographs in an eastern suburb of Paris when a person police say "arrived recently in France" stabbed her several times from behind.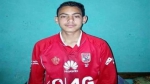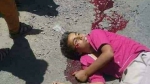 Reported the discovery of the body of a "boy" slaughtered and dumped behind the building of the agricultural association in the village of Gai of the center.
13 April 2017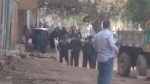 A Copt from the village of Koum El Loufi in Minya screams;
The attacks of all the Muslims of the village on the Copts, even women and children, and why Christians in the village received a security permit to pray in the house of a Christian.
After the Mass, we SURPRISED hundreds of Muslim residents of the village. They beat us SHOUTING "Islamic ...Islamic " AND insulting the Cross, AND Christian religion and EGYPTIAN POLICE dispersed the Muslims without arresting them.
A few hours later, the assaults were resumed at 12:00 Am after the Muslims who burned 5 houses of the Copts in the village, including Issa Saroufim and Girgis Rizk. Security forces arrested a young Coptic Christian Daniel Boutros for allegedly burning his house and an uncle's house. thats how the Egyptian's police deal wih the copts.
Appeal to Al-Sisi and Minister of Interior please help the christians in the village .
11 April 2017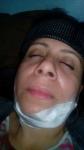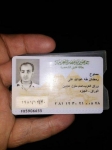 In yet another cold-blooded attempt on the life of a Christian, a Muslim man recently attempted to slaughter a Coptic Christian woman
09 April 2017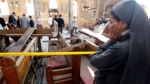 CAIRO (ANA/ N. Katsikas) The death toll from the two bomb attacks on Coptic churches in Egypt has reached 47, sources at the country's health ministry said on Sunday.
TANTA, Egypt — Bombs tore through two Egyptian churches in different cities as worshippers were marking Palm Sunday, killing at least 37 people and wounding around 100 in an assault claimed by the Islamic State group.