24 February 2017
The father, in his 60s, was found with multiple gunshot wounds in North Sinai
His son, who was a Coptic Christian like his dad, was burned alive on Wednesday
The area of North Sinai has become a stronghold for Islamic State in Egypt
Their bodies were discovered at dawn behind a school in the city of El-Arish
08:57 Posted in Egypt, Middle East, Real Islam | Permalink | Comments (0) | Tags: real islam |
Facebook |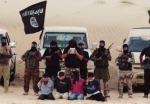 In a newly released 20-minute video, ISIS' media wing in Egypt encouraged fellow jihadists to terrorize and kill Christians across the country.
AN Iraqi migrant has been arrested on suspicion of raping a 13-year-old girl at a German railway station.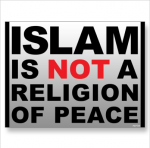 A Syrian migrant went on trial in Austria on Wednesday for allegedly executing 20 wounded government soldiers in his home country.
23 February 2017
Incident took place at Brindisi train station
NJ Parents Concerned About Islam Emphasis in Curriculum
22 January 2017
TWO migrants are on trial for arson after allegedly torching their own refugee housing in a protest at food being served during Ramadan.
"In all of these operations children were part of the general population targeted for wholesale destruction. In many instances they were also subjected to separate and differential forms of mass murder." — Professor Vahakn Dadrian, in Children as Victims of Genocide: The Armenian Case.
19 January 2017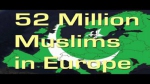 Anti-Christian attacks in France rose by 38 per cent in 2016, a pressure group has said.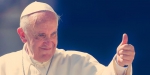 Gloucester Cathedral has provoked controversy by hosting an event featuring the Islamic call to prayer, as well as Buddhist chanting, Rasta drumming, and
22:07 Posted in DUTCH, ENGLAND, EUROPE, FRANCE, Real Islam, SPAIN | Permalink | Comments (0) |
Facebook |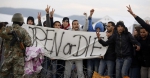 DOMESTIC. Two so-called unaccompanied refugee has requested arrested on suspicion of rape of a child in a home in HVB Dalsjöfors in Borås municipality.