11 July 2019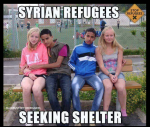 12:22 Posted in AUSTRALIA, canada, CHINA, DUTCH, ENGLAND, Ethiopian, EUROPE, FRANCE, German, Real Islam, RUSSIA, THAILAND, UN, UNITED STATES, Uzbekistan | Permalink | Comments (0) |
Facebook |
25 March 2017
BERLIN -- German state officials say they've banned an Islamic cultural association that ran a mosque in the central German town of Kassel due to extremist comments.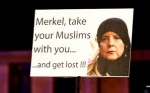 Hesse state Interior Minister Peter Beuth said Thursday that the Almadinah Islamic Culture Association was banned because the group's leading imam had, among other things, repeatedly called for the killing of infidels in his sermons.
Investigations by the authorities also confirmed that several members of the mosque had already left Germany for Syria to join extremist Islamic fighters there.
24 February 2017
AN Iraqi migrant has been arrested on suspicion of raping a 13-year-old girl at a German railway station.
22 January 2017
TWO migrants are on trial for arson after allegedly torching their own refugee housing in a protest at food being served during Ramadan.
19 January 2017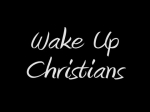 In a damning verdict on Germany's Ministry for Immigration and Refugees (BAMF), Rev Gottfried Martens said Afghan and Iranian migrants who convert to Christianity are subject to "kangaroo court" hearings where "almost exclusively Muslim translators" falsely translate their responses….. He also said Muslim translators "deliberately stick the knife in our congregational members by falsely translating what they say".
10 January 2017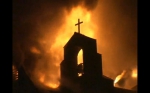 Many Christians have been lulled into a childish view of the world and think that deep down Muslims are not too different from them.
18:34 Posted in EUROPE, FRANCE, German, Middle East, Real Islam, RUSSIA, SPAIN, UN, UNITED STATES | Permalink | Comments (0) |
Facebook |
Nearly half of Germany's women now feel unsafe walking about their local neighbourhood, a survey has revealed, with many taking precautions such as pepper spray with them when out at night.
AN AFGHAN refugee who raped a woman after she let him stay in her flat has been jailed for three and a half years.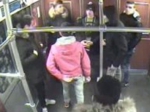 Men, aged 15 to 21, are suspected of torching the victim as he slept on platform



20 December 2016
Save Christmas by ending Islamic immigration.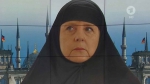 UPDATE: Welt is claiming the driver is a Pakistani refugee. Beliner Zeitung states that he entered Germany as an Afghan refugee.