20 December 2016
12 KILLED, 50 INJURED IN TRUCK ATTACK ON CHRISTMAS MARKET IN BERLIN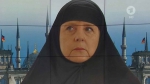 UPDATE: Welt is claiming the driver is a Pakistani refugee. Beliner Zeitung states that he entered Germany as an Afghan refugee.
The death toll is apparently up to at least 12.
Reports are still preliminary and the suspect has not yet been named. But here is what we know about the attack on the Christmas market near the Kaiser Wilhelm Memorial Church.
A truck plowed through a Christmas market in Berlin, Germany, on Monday, killing at least nine and injuring dozens of people, Berlin police said.

It wasn't known whether the truck veered into the holiday crowds on purpose or by accident. But local German media cited police who said initial indications pointed to an attack, not a traffic accident.

Witnesses said victims were crushed by the truck.

The driver attempted to flee but was apprehended by police, they added.
Reporting from German sources says that a passenger was found dead in the truck and that at least 50 were injured.
- According to information from the "World", there have been indications for a possible attack on a Christmas market in Berlin for several days.
The attack has obvious similarities to the Muslim terror attack in Nice. And to a planned Muslim terror attack in the US. A Christmas market in Germany had been previously targeted by Muslim terrorists.
And there was this, rather similar, attack.
Dozens of people were injured tonight when a man ploughed his white van into a Christmas market crowd while screaming 'Allahu Akbar', or 'Allah is Greatest'.

Five people were left seriously hurt when the vehicle drove into the pedestrianised Place Royale area of Nantes in France.
Nothing to do with Islam. Of course.
The driver who was meant to be driving was apparently Polish, but it appears that he was the dead passenger. It's possible that the truck had been hijacked.
There are reports that the driver was Pakistani.