25 December 2012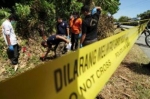 Poso, Central Sulawesi. A bomb was found in a police station in the Central Sulawesi town of Poso this morning, as local Christian communities celebrated Christmas.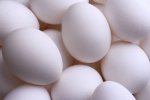 More than 200 Indonesian Muslims threw rotten eggs at Christians wanting to hold a Christmas mass near land outside Jakarta where they plan to build a church, police and a witness said.
02 December 2012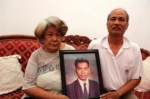 Victims of alleged human rights violations in Indonesia, a country where human rights courts set up in 2000 have yet to convict a single case, are facing an uphill battle to bring perpetrators to justice.
06 November 2012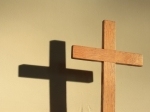 Authorities in Bandung, West Java sealed shut the worship building of an Indonesian Christian Church (Huria Kristen Indonesia, or HKI) congregation on Oct. 23 after prominent Muslims persuaded residents to withdraw their signatures of approval for it, a pastor said.
29 October 2012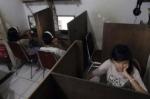 Depok. When a 14-year-old girl received a Facebook friend request from an older man she didn't know, she accepted it out of curiosity. It's a click she will forever regret, leading to a brutal story that has
Indonesian police on Saturday arrested 11 members of an Islamic group allegedly planning attacks on American diplomatic missions, a spokesman said, in the latest terror alert to hit the country
24 October 2012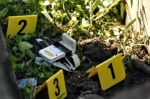 The Central Sulawesi Police bomb squad detonated a homemade bomb on Tuesday found by a junior high school student in Tonipa hamlet, Poso Pesisir district in Poso as the situation in the Christian-majority regency remained under control
18 October 2012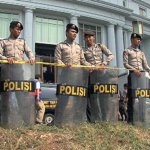 (AsiaNews) - Authorities in Banda Aceh, capital of the Aceh Special Territory, ordered the closure of nine Christian home churches and six Buddhist prayer houses for alleged irregularities in their building permit.
22 September 2012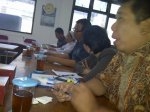 (AsiaNews) - The demand to include Islamic teaching in Catholic schools is proving controversial again. A few months ago, the Education Department in Tegal District (Central Java) warned St Pius Catholic Schools to include Islamic courses for Muslim students.
12 September 2012
J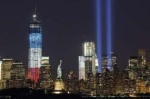 AKARTA — About 100 Islamic extremists on Tuesday praised the 9/11 hijackers at a rally outside the US embassy in Jakarta, as they celebrated the 11th anniversary of the deadly attacks
07 September 2012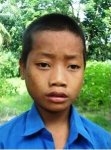 Six men associated with an Islamic school founded by a radical cleric plotted to set off bombs and shoot police to wage "holy war" in an Indonesian town, one of the suspects said in an interrogation video released by police Thursday.