26 February 2017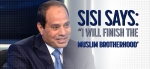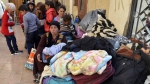 Dozens of Coptic Christians have left Egypt's Sinai Peninsula after a string of jihadist attacks killed three Christians in the restive province, church officials said.

24 February 2017
The father, in his 60s, was found with multiple gunshot wounds in North Sinai
His son, who was a Coptic Christian like his dad, was burned alive on Wednesday
The area of North Sinai has become a stronghold for Islamic State in Egypt
Their bodies were discovered at dawn behind a school in the city of El-Arish
08:57 Posted in Egypt, Middle East, Real Islam | Permalink | Comments (0) | Tags: real islam |
Facebook |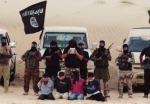 In a newly released 20-minute video, ISIS' media wing in Egypt encouraged fellow jihadists to terrorize and kill Christians across the country.
12 December 2016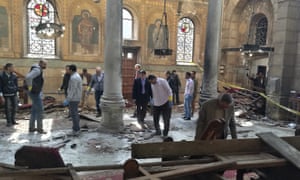 No one has claimed responsibility for attack on cathedral chapel, which used 12 kilos of TNT, according to state media
07 July 2016

Did Fr. Raphael provoke them in some way? Did he draw Muhammad? Did he opine that Islam was not a religion of peace? Or could his murder simply have been provoked by who he was, as an Infidel, a Christian priest?
Many of the 80 Christians who live in the village were injured

A MOB of 5,000 attacked a group of Christians as they attempted to build a church, the latest in a string of violent attacks in Egy
31 January 2014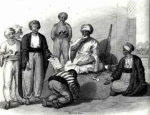 Quran 9:29: Fight against those who believe not in Allah, nor in the Last Day, nor forbid that which has been forbidden by Allah and His Messenger and those who acknowledge not the religion of
04:26 Posted in Egypt, IRAQ, Lebanon, Middle East, Real Islam | Permalink | Comments (0) |
Facebook |
18 August 2013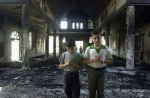 This story starts out blaming both sides equally and then gets around to mentioning in the fourth paragraph that all the destroyed properties were Christian-owned. Muslim Brotherhood supporters blame the Christians for the ouster of Morsi.
03 July 2013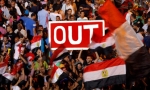 Congratulations to Egypt.
15 May 2013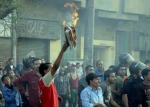 (Reuters) - Egypt's prosecutors on Tuesday referred a Christian schoolteacher to trial on charges of insulting Islam, judicial sources said.(A Bible is burned in front of a Christian cathedral in Cairo. )
17 April 2013
Our friends in Egypt can be so empathetic. Take for example this interview with Egyptian Salafi cleric Sheik Murgan Salem, which aired on