18 January 2013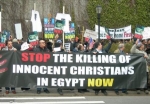 Cairo (AsiaNews / Agencies) - The criminal court of Beni Suef (115 km south of Cairo) has sentenced an entire family to prison for converting to Christianity. Nadia Mohamed Ali and her children Mohab, Maged, Sherif, Amira, Amir, and Nancy Ahmed Mohamed abdel-Wahab will spend 15 years in prison. Seven other people involved in the case were sentenced to five years in prison
09 January 2013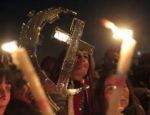 (Reuters) - Many Egyptian viewers were horrified when preacher Hisham el-Ashry recently popped up on primetime television to say women must cover up for their own protection and advocated the introduction of religious police.
06 January 2013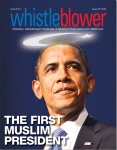 Egypt's Muslim Brotherhood has been accused of taking 10 billion Egyptian pounds (U.S. $1.5 billion) from the American government, according to claims by Egyptian lawyers
01 January 2013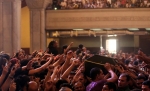 AFP - An explosion rocked a Christian Coptic church near the western Libyan city of Misrata on Sunday, killing two people and wounding two others, all of them Egyptians, an Egyptian diplomat told AFP
25 December 2012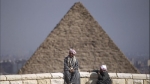 FOR millennia, the Sphinx guarding Cairo's famed pyramids has gazed upon the rise and fall of civilisations and the passage of countless visitors.



24 December 2012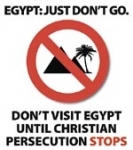 A campaign of intimidation by Islamists left most Christians in this southern Egyptian province too afraid to participate in last week's referendum on an Islamist-drafted constitution they deeply oppose, residents say. The disenfranchisement is hiking Christians' worries over their future under empowered Muslim conservatives.
18 December 2012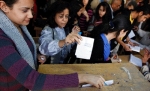 A group of Egypt's Christian women voters were banned on Saturday in Cairo's Nasr City from casting their ballot in a disputed constitutional referendum, an Al Arabiya correspondent and AFP reported.
12 December 2012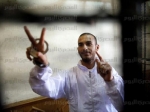 A Cairo court sentenced activist Alber Saber to three years in prison for insulting Islam Wednesday.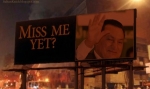 Islamist thugs are beating and assaulting protesters in Tunisia and Cairo. And the Arab Spring, recently the darling of media pundits, now looks positively toxic.
02 December 2012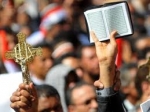 Egypt's ruling party is paying gangs of thugs to sexually assault women protesting in Cairo's Tahrir Square against President Mohamed Morsi, activists said.


30 November 2012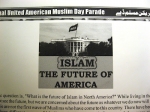 An Egyptian court convicted in absentia Wednesday seven Egyptian Coptic Christians and a Florida-based American pastor,