01 May 2017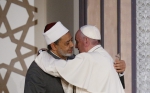 Pope Francis visited Egypt on April 28th through the 29th. While Christians of Egypt are having the worst week of their lives, Pope Francis thanks the audience in Al-Azhar and Ahmed al-Tayeb , the chief imam of Al-Azah, the influential educational and religious complex in Cairo . Between Palm Sunday and Easter, the Christians of Egypt had two church bombings. In addition,the following Wednesday, the
08:23 Posted in Egypt, kidnapped christian girls, Middle East, Real Islam | Permalink | Comments (2) |
Facebook |
14 April 2017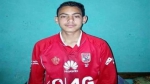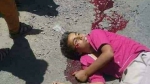 Reported the discovery of the body of a "boy" slaughtered and dumped behind the building of the agricultural association in the village of Gai of the center.
13 April 2017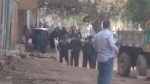 A Copt from the village of Koum El Loufi in Minya screams;
The attacks of all the Muslims of the village on the Copts, even women and children, and why Christians in the village received a security permit to pray in the house of a Christian.
After the Mass, we SURPRISED hundreds of Muslim residents of the village. They beat us SHOUTING "Islamic ...Islamic " AND insulting the Cross, AND Christian religion and EGYPTIAN POLICE dispersed the Muslims without arresting them.
A few hours later, the assaults were resumed at 12:00 Am after the Muslims who burned 5 houses of the Copts in the village, including Issa Saroufim and Girgis Rizk. Security forces arrested a young Coptic Christian Daniel Boutros for allegedly burning his house and an uncle's house. thats how the Egyptian's police deal wih the copts.
Appeal to Al-Sisi and Minister of Interior please help the christians in the village .
11 April 2017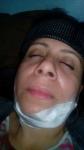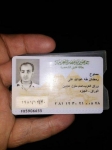 In yet another cold-blooded attempt on the life of a Christian, a Muslim man recently attempted to slaughter a Coptic Christian woman
09 April 2017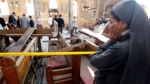 CAIRO (ANA/ N. Katsikas) The death toll from the two bomb attacks on Coptic churches in Egypt has reached 47, sources at the country's health ministry said on Sunday.
TANTA, Egypt — Bombs tore through two Egyptian churches in different cities as worshippers were marking Palm Sunday, killing at least 37 people and wounding around 100 in an assault claimed by the Islamic State group.
26 February 2017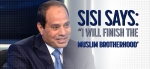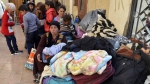 Dozens of Coptic Christians have left Egypt's Sinai Peninsula after a string of jihadist attacks killed three Christians in the restive province, church officials said.

24 February 2017
The father, in his 60s, was found with multiple gunshot wounds in North Sinai
His son, who was a Coptic Christian like his dad, was burned alive on Wednesday
The area of North Sinai has become a stronghold for Islamic State in Egypt
Their bodies were discovered at dawn behind a school in the city of El-Arish
08:57 Posted in Egypt, Middle East, Real Islam | Permalink | Comments (0) | Tags: real islam |
Facebook |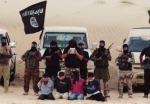 In a newly released 20-minute video, ISIS' media wing in Egypt encouraged fellow jihadists to terrorize and kill Christians across the country.
12 December 2016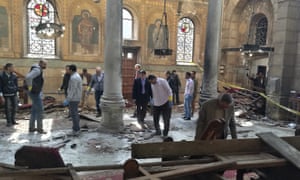 No one has claimed responsibility for attack on cathedral chapel, which used 12 kilos of TNT, according to state media
07 July 2016

Did Fr. Raphael provoke them in some way? Did he draw Muhammad? Did he opine that Islam was not a religion of peace? Or could his murder simply have been provoked by who he was, as an Infidel, a Christian priest?