25 September 2012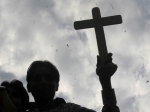 Christian residents of Egyptian border towns Rafah and Al-Arish have so far refused to leave the city, as a local church had advised, after they received leaflets containing
22 September 2012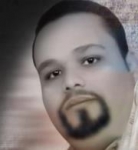 Cairo (AsiaNews) - Christians and moderate Muslims are concerned and shocked by the six-year sentence inflicted on Bishoy Kamel, a Christian teacher who
18 September 2012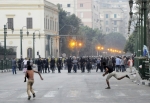 CAIRO — Egypt's general prosecutor issued arrest warrants Tuesday for seven Egyptian Coptic Christians and a Florida-based American pastor and referred them to trial on charges linked to an anti-Islam film that has sparked riots across the Muslim world.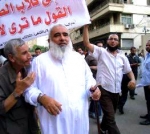 Muslim cleric Abu Islam Burns the Holy Bible in front of thousands of Muslims at protest outside the US Embassy in Cairo, Egypt, on Tuesday, 9/11. His action was met with applause and anti-Christian cheers from the demonstrators
12 September 2012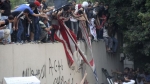 URGENT: A Untied States envoy and three others were reportedly killed in an attack on the American embassy in Libya, unconfirmed reports say.


11 September 2012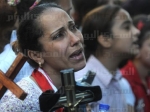 Several Coptic leaders voiced concerns about what they called discriminatory policies of President Mohamed Morsy, warning of increasing emigration among the country's largest minority.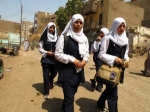 CAIRO: As the new school year begins next week in Egypt, school girls and their families are preparing to face yet another year of sexual harassment, this time waiting for the children outside their schools.
03 September 2012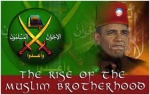 (AINA) -- Demands raised this week by Islamists in the Constituent Assembly, which is drafting the new Egyptian constitution, for placing the Church's funds under state financial control were categorically rejected by church leaders
01 September 2012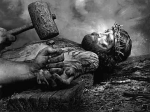 Several reports appearing in July indicate that Christian minorities all around the Muslim world—especially women and children—are being abducted, tortured, raped, forced to convert to Islam, and/or enslaved. In Egypt, at least
07:13 Posted in Egypt, Indonesia, Iran, Lebanon, NIGERIA, Saudi Arabia, TURKEY | Permalink | Comments (0) |
Facebook |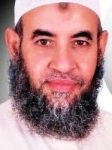 Considering that the abduction, enslavement, rape, and trafficking of Coptic Christian girls, especially minors, in Egypt is at an all time
27 August 2012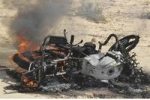 Egyptian security officials: several of the terrorists involved in recent Sinai attack had been released from prison by Morsi.