01 August 2012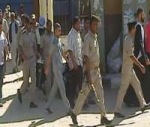 Islam' on Facebook Teacher from Sohag is detained after being accused of posting cartoons on Facebook that allegedly defame Islam, Prophet Muhammad, and Egypt's first Islamist president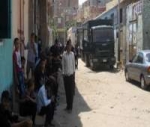 (AINA) -- The sectarian strife between Muslims and Christians which took place last week in the village of Dahshur has prompted over 120 Christian families to flee their homes today after news that a Muslim man who had
30 July 2012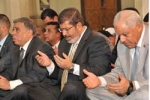 In what appears to be another expression of the strengthening of Islam in Egypt, a new initiative encourages "sharia tourism."
29 July 2012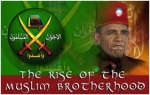 Sen. John McCain has become a left-wing media darling for defending Hillary Clinton aide Huma Abedin against truthful charges that she has
28 July 2012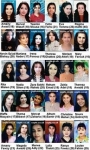 CAIRO: A new report from George Washington University professor Michele Clark and Coptic rights activist Nada Ghaly has argued that thousands of young Coptic Christian girls in Egypt are the victim of kidnapping and forced servitude by Muslims in the North African country.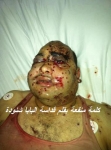 Muslims on Friday 7,27,2012 set fire to Christian homes in a village near the Egyptian capital after a fight between a Muslim man and a Christian laundry worker who singed his shirt while ironing it, police said. pic (christian man lost both his eyes Maher Rizkallah Ghali )


25 July 2012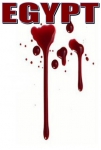 Dr. Yassir al-Burhami, a prominent figure in Egypt's Salafi movement and vice president of the Salafi Call—the same sheikh who seeks to punish Muslim apostates,
20 July 2012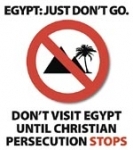 Seventeen months after the fall of Mubarak, tourist executives lament a 70 per cent drop in the number of visitors. Tourist operators call on President Morsi not to islamise beach resorts. Tourists to Egypt in the first five months of this year were down 26 per cent from 2010 with earnings down 24 per cent.
14 July 2012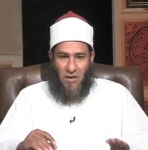 CAIRO (Reuters) - An Egyptian Islamist politician will face trial on public indecency charges after being caught in a compromising sexual act with a young woman in a parked car, the state news agency said on Thursday.(pic of Ali Wanees)
06 July 2012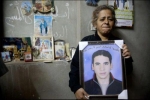 Good bye to justice .. , God give patient to his family ..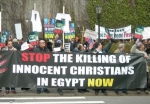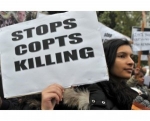 Robert Fisk, the Middle East correspondent for the U.K.'s widely-read Independent, recently showed why it is that Islamic jihadists and terrorists, including the late Osama bin Laden, strongly recommend his propaganda to Western readers.