25 July 2012
Fatwa Bans Christian Priests from Public Transportation to Church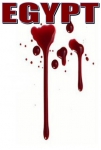 Dr. Yassir al-Burhami, a prominent figure in Egypt's Salafi movement and vice president of the Salafi Call—the same sheikh who seeks to punish Muslim apostates,
condemns Mother's Day, and advocates deceiving Israel—has just issued a fatwa, published in the "Voice of the Righteous Salaf," forbidding Muslim taxi-drivers and bus-drivers from transporting Coptic priests to their churches, which he depicted as "more forbidden than taking someone to a liquor bar."
This analogy, of course, does not begin with Sheikh Burhami, but traces back to some of Islam's early giants, including Ibn Taymiyya and Ibn Qayyim, who agreed that "building churches is worse than building bars and brothels, for those [churches] symbolize infidelity, whereas these [bars and brothels] represent immorality.
The logic is simple: It is better to profess Islam and sin, than to profess Christianity and not sin—for the latter denies the veracity of Islam, and hence is much more abominable. In this context, the Muslim who transports a priest to his church where he will preach Christianity—a message that contradicts Islam—is a terrible crime.