27 January 2013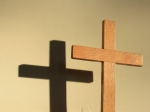 (ANSAmed) - ROME, JANUARY 24 - A new survey by Paris-based Ipsos research company on Thursday showed 74% of French respondents believe the Muslim religion is ''intolerant'' and incompatible with their social values.
12 January 2013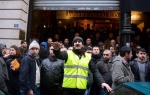 Three Kurdish women, said to include a founding member of the outlawed Kurdistan Worker's Party (PKK), were shot dead overnight Thursday in Paris in what France's interior minister dubbed an "assassination."
01 January 2013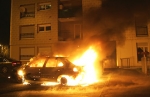 Interior Minister Manuel Valls said Tuesday that 1,193 vehicles wereburned overnight around the country. Clashes between police and offenders in the New Year's Eve took place in the Muslim majority
18 November 2012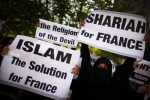 A Muslim, studying for the curiously-named "master monde musulman" [Muslim world master], at the University of Aix-Marseille attacked one of his teachers who, he felt, had failed to sufficiently respect Islam.
06 November 2012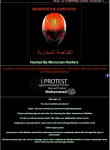 The French Maison des Ecrivains et de la littérature [House of writers and literature] website was hacked last Friday by a bunch of Moroccans calling themselves the Moroccan Hunters. This was to protest against insults to Mohammed and teach us "the real message of Islam".
29 October 2012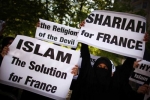 The French site of the Euromillions lottery has been hacked, with the homepage replaced by a passage from the Koran condemning gambling.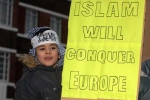 Although France does not have religious statistics allowing comparison of the communities, the demographic mechanisms make it possible to predict a shift in the near future.
25 September 2012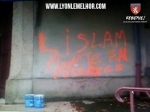 On Friday night a church in the village of Chassieu in France was vandalised with graffiti reading "Islam is growing in power" and "M. Merah". The town council quickly arranged for the graffiti to be erased. While it is normal for
22 September 2012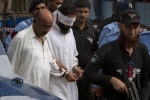 A high-powered team investigating the Rimsha Masih ''blasphemy'' case has found the cleric of a mosque guilty, and has declared Rimsha as innocent due to lack of evidence.
15 September 2012

I've written a few times about how various kinds of services have been cut off in the Muslim-colonised no-go areas of France, so great is the risk of aggression against the service providers. Now comes the natural
29 August 2012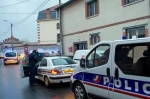 Note the remarkable similarity between this story and the last one I posted. This is what it is like in France now, as the 'no-go areas' extend ever further across the country. This is what makes a no-go area a no-go area. The