11 July 2019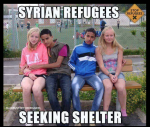 12:22 Posted in AUSTRALIA, canada, CHINA, DUTCH, ENGLAND, Ethiopian, EUROPE, FRANCE, German, Real Islam, RUSSIA, THAILAND, UN, UNITED STATES, Uzbekistan | Permalink | Comments (0) |
Facebook |
14 April 2017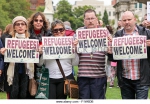 A 52-year-old woman from the U.S. was taking photographs in an eastern suburb of Paris when a person police say "arrived recently in France" stabbed her several times from behind.
19 January 2017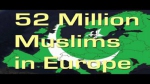 Anti-Christian attacks in France rose by 38 per cent in 2016, a pressure group has said.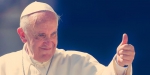 Gloucester Cathedral has provoked controversy by hosting an event featuring the Islamic call to prayer, as well as Buddhist chanting, Rasta drumming, and
22:07 Posted in DUTCH, ENGLAND, EUROPE, FRANCE, Real Islam, SPAIN | Permalink | Comments (0) |
Facebook |
10 January 2017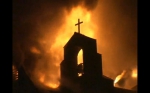 Many Christians have been lulled into a childish view of the world and think that deep down Muslims are not too different from them.
18:34 Posted in EUROPE, FRANCE, German, Middle East, Real Islam, RUSSIA, SPAIN, UN, UNITED STATES | Permalink | Comments (0) |
Facebook |
27 January 2013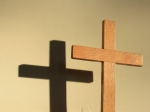 (ANSAmed) - ROME, JANUARY 24 - A new survey by Paris-based Ipsos research company on Thursday showed 74% of French respondents believe the Muslim religion is ''intolerant'' and incompatible with their social values.
12 January 2013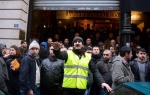 Three Kurdish women, said to include a founding member of the outlawed Kurdistan Worker's Party (PKK), were shot dead overnight Thursday in Paris in what France's interior minister dubbed an "assassination."
01 January 2013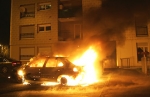 Interior Minister Manuel Valls said Tuesday that 1,193 vehicles wereburned overnight around the country. Clashes between police and offenders in the New Year's Eve took place in the Muslim majority
18 November 2012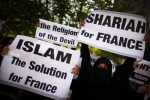 A Muslim, studying for the curiously-named "master monde musulman" [Muslim world master], at the University of Aix-Marseille attacked one of his teachers who, he felt, had failed to sufficiently respect Islam.
06 November 2012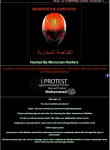 The French Maison des Ecrivains et de la littérature [House of writers and literature] website was hacked last Friday by a bunch of Moroccans calling themselves the Moroccan Hunters. This was to protest against insults to Mohammed and teach us "the real message of Islam".
29 October 2012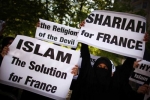 The French site of the Euromillions lottery has been hacked, with the homepage replaced by a passage from the Koran condemning gambling.