14 July 2012
Egyptian Islamist faces trial for indecent act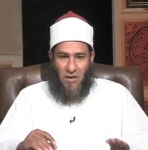 CAIRO (Reuters) - An Egyptian Islamist politician will face trial on public indecency charges after being caught in a compromising sexual act with a young woman in a parked car, the state news agency said on Thursday.(pic of Ali Wanees)
Ali Wanees is a member of the now dissolved parliament for the Salafi al-Nour party, which advocates a strict interpretation of Islam and prohibits sex outside marriage.
He was briefly detained in June after being found in the car with a university student on a deserted road in the Nile Delta, state news agency MENA said.
The woman has been in police custody since then but Wanees was released because he had parliamentary impunity. However he no longer has that protection, after the parliament was ruled unconstitutional by the Supreme Constitutional Court last month.
Wanees denied the accusations at the time, saying the woman was his relative and he was only trying to wake her up after she suffered from an ailment which he did not specify.
Egyptian media reports said he was caught with the woman, wearing a full-face veil, on top of him.
Earlier this year, another member of al-Nour resigned in disgrace after fabricating a story that he had been attacked by gunmen to cover up the fact he had had a nose job, the sort of plastic surgery his party forbids.
Scandals of this sort could damage the credibility of Islamists who have made enormous gains since the ousting of President Hosni Mubarak in Egypt. Keeping this case in the public eye could prove an embarrassment for a movement that prides itself on being a guardian of morality.
Wanees's party called the police report fraudulent. It accused critics of trying to tarnish the image of Islamists before a presidential run-off vote that ended up handing victory to the Muslim Brotherhood's Mohamed Mursi. Continued...