14 July 2012
Arsenal ban Islamist preacher from Emirates Stadium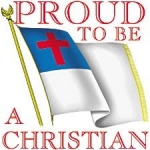 Arsenal Football Club banned an Islamist preacher from a conference held at the Emirates Stadium last weekend, after complaints from season ticket holders
Fans of the club contacted officials expressing concerns about preacher Abdur Raheem Green, due to attend Human Relief Foundation's "The Illustrious Goldmine" conference.
Videos of the preacher had been posted on the Harry's Place blog, including an interview posted this year, where he claims Muslims who meet a Jew or a Christian walking down the street, should "push them to the side".
An Arsenal spokesman said: "A guest scheduled to attend the event had caused some concern.
"After making enquiries...the club requested that the guest was withdrawn from the conference, to which they agreed, along with written assurances that the content of the event was in line with club policies."
Mr Green told BBC Panorama in 2009 that he does not support terrorism, even if he has said "some radical things in the past."
Meanwhile, an Islamic conference due to be held in London this weekend was cancelled on police advice. The Grand Connaught Rooms in Covent Garden barred the Al-Muntada Trust's "Month of Mercy" Ramadan conference after concerns were raised about extremist speakers.
Anti-extremism group Stand for Peace compiled a report on the conference, which suggested speakers had glorified suicide bombings and encourage antisemitism.
Members of the English Defence League had also posted comments urging members to protest outside the venue.
Stand for Peace founder Hasan Afsal said he noted with "a degree of dejection that far-right groups, including the EDL, had attempted to hijack this campaign".
A spokesman for the Grand Connaught Rooms said: "After careful consideration and liaison with the local police force we have taken the decision to cancel the booking."
Speakers due at this weekend's event included Muhammed Salah, a presenter on Huda TV. Mr Salah described Israel in a 2010 broadcast as "worse than any disease that we have ever known… We ask Allah to give us the chance to die for his sake and to prove to the coward Zionists that the Muslims are still there."
Another speaker listed was Kuwaiti Islamist preacher Nabil Al-Awadhi, who has called on Muslims to reclaim Jerusalem from "the descendents of apes and pigs" in a 2010 video.
Both Al-Muntada Trust and Human Relief Foundation did not respond to requests for comment.