27 November 2012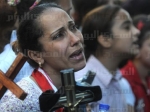 CAIRO: Egypt's constituent assembly tasked with drafting the new constitution no longer has any women the committee after the only woman remaining on the council has quit in protest
22 November 2012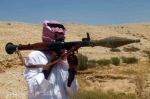 CAIRO, EGYPT (BosNewsLife)-- Time was running out Thursday, November 22, for an abducted Christian Eritrean man in Egypt's Sinai Peninsula after his kidnappers told him to pay $25,000 or face "organ harvesting" and be killed, he and Christian rights activists said.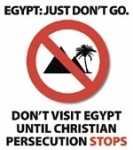 CAIRO (AFP) -- Egypt's churches have pulled out of a panel dominated by Islamists that is writing the country's post-revolt constitution, state television announced on Saturday
08 November 2012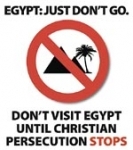 CAIRO: As tensions between Egypt's Christian minority and the Muslim majority continue to
06 November 2012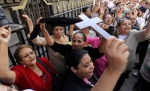 Egyptian Salafi Front statements about a missing Christian girl may cause sectarian conflict, the national council for women spokesperson warned Thursday, Al Masry Al Youm news site reported.
29 October 2012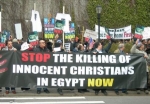 Five Egyptian Coptic Christians were injured Sunday in clashes with Muslims at a church in a village south of Cairo, security sources said.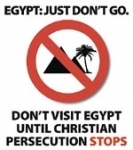 Al Qaeda leader Ayman al-Zawahri has called on Muslims to kidnap Westerners, join Syria's rebellion and ensure Egypt
Religious holiday sees the coastal city's Islamist figu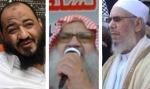 res step up their calls for Sharia law and demand President Morsi show 'strength' towards both the labour movement and his liberal opponents
18 October 2012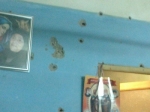 (AINA) -- Ali Hussein, a 35-year-old Muslim gang leader, entered the home of a Coptic Christian family in the village of Abdelmassih in Deir Mawas on at 7 A.M. on
09 October 2012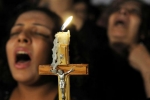 (AINA) -- Mohammad Mostafa Kamel, a Muslim prosecutor at the Alexandria Criminal Court, and his two sons, aided by some hired Muslims, broke into the church of the St. Mary in Rashid at 4 PM today and demolished a great part of its alter. They came to the church with front loaders
05 October 2012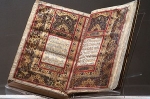 CAIRO: Two Egyptian Christian children, Nabil Rizk, 10, and Mina al-Farag, 9, have been taken from their parents and arrested after a Muslim