22 November 2016
Anger is growing among Germans. They are outraged by the recent exposure of the consequences of Muslim mass immigration.
27 January 2013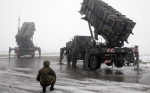 German soldiers manning Patriot missile batteries on the Turkish-Syrian border have been threatened by an angry mob of demonstrators thought to be from a left-wing nationalist youth group.
28 December 2012
Muslims Demand That NSU Kebab Murders be Included in German School Curriculum
24 December 2012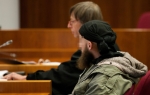 The three-minute video, posted on an Islamist page, praises the "lion Murat K." and promises, "We will not rest until we have freed you from captivity."
02 December 2012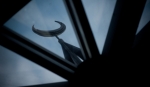 "I am delighted because Islam and Muslims are part of our city and part of our life," said the mayor of the city state, Jens Böhrnsen, after signing the deal with representatives of the local Muslim community.
12 November 2012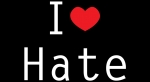 Instead of congratulations and gifts there were bruises to the face and arms: A Neukölln school pupil was so badly beaten by his schoolmates on his birthday that he required
22 October 2012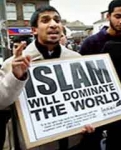 (QNA) -A German court has ordered a dentist to pay 1,500 euros ($1,966) in damages to a young muslim woman because she declined to remove her headscarf.
14 October 2012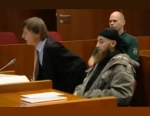 "You have to use violence to defend Islamic values?" asks the judge.
12 September 2012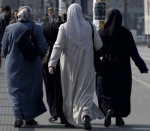 The SPD [Socialist Party] Neukölln is kicking up a fuss again: it has information that second
31 August 2012
A German ad campaign aimed at fighting Islamist radicalism has provoked an incensed response from offended Muslims.
29 August 2012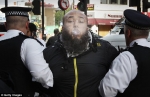 Integration may even be unattainable if the younger generation of Turkish-Germans increasingly continues to embrace Islam.