18 August 2013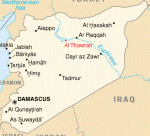 Al Thawrah, Syria (AINA) -- Accounts by Assyrian refugees from al-Thawrah(also known as al-Tabqah) reveal the real face of the Islamist undercurrent within the Syrian opposition. Furthermore, these accounts serve as a stark and chilling reminder of what has already been suffered by non-Muslim communities in Iraq since 2003.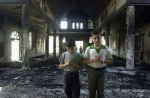 This story starts out blaming both sides equally and then gets around to mentioning in the fourth paragraph that all the destroyed properties were Christian-owned. Muslim Brotherhood supporters blame the Christians for the ouster of Morsi.
09 July 2013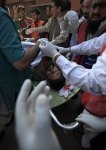 Islamabad (AsiaNews) - This morning two Islamic fundamentalists attacked a Protestant church, the Assembly of God Church, in Peshawar, Khyber Pakhtunkhwa province, shooting at a policeman on guard several times. Before they fled the scene, they took the dead officer's weapon and fired at the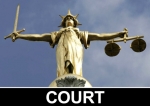 THREE students have appeared in court and denied raping a teenage girl in South Tyneside.
03 July 2013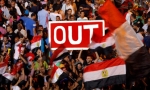 Congratulations to Egypt.
15 May 2013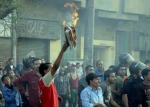 (Reuters) - Egypt's prosecutors on Tuesday referred a Christian schoolteacher to trial on charges of insulting Islam, judicial sources said.(A Bible is burned in front of a Christian cathedral in Cairo. )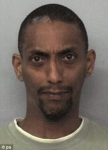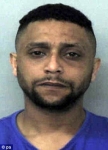 Mohammed Karrar plied girl with drink and drugs and raped he


12 May 2013
Liberals have repeatedly blocked efforts to prevent food stamp fraud. The Tsarnaev clan, like so many Muslim immigrants, were abusing the system in a big way and may have even financed their terror spree using EBT transfers.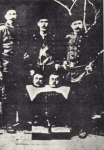 "Turkish-Canadian Groups Celebrate Armenian Genocide," from the Armenian Youth Federation of Canada, April 24 (thanks to Garabed):
http://www.jihadwatch.org/2013/05/canada-turkish-groups-celebrate-armenian-genocide.html
25 April 2013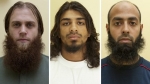 Three British men, including an ex-police community support officer and a Muslim convert, have been jailed for preparing acts of terrorism.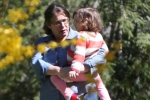 Boston Bomber Tamerlan Tsarnaev's mother-in-law Judith Russell plays with granddaughter Zahara Tsarnaev, 3, in her backyard today.