06 March 2017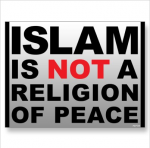 A Swedish mother is furious after her 16-year-old daughter was stalked by two men in a car, who harassed the girl and even threatened her with death.
01 March 2017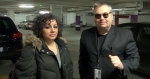 Sandra Solomon, an ex-Muslim who became a human right activist, arrived on Monday, February 27, 2017 at Mississauga City Hall to deliver a question to Prime Minister Justin Trudeau who held a working meeting with Mayor Bonnie Crombie.
(https://www.youtube.com/watch?v=JuiUlN9EcUk)
(https://www.youtube.com/watch?v=ytqnlBwr98w) please watch it.
26 February 2017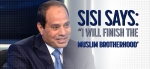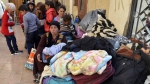 Dozens of Coptic Christians have left Egypt's Sinai Peninsula after a string of jihadist attacks killed three Christians in the restive province, church officials said.

24 February 2017
The father, in his 60s, was found with multiple gunshot wounds in North Sinai
His son, who was a Coptic Christian like his dad, was burned alive on Wednesday
The area of North Sinai has become a stronghold for Islamic State in Egypt
Their bodies were discovered at dawn behind a school in the city of El-Arish
08:57 Posted in Egypt, Middle East, Real Islam | Permalink | Comments (0) | Tags: real islam |
Facebook |
10 January 2017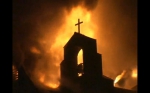 Many Christians have been lulled into a childish view of the world and think that deep down Muslims are not too different from them.
18:34 Posted in EUROPE, FRANCE, German, Middle East, Real Islam, RUSSIA, SPAIN, UN, UNITED STATES | Permalink | Comments (0) |
Facebook |
31 January 2014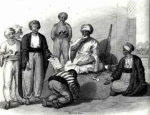 Quran 9:29: Fight against those who believe not in Allah, nor in the Last Day, nor forbid that which has been forbidden by Allah and His Messenger and those who acknowledge not the religion of
04:26 Posted in Egypt, IRAQ, Lebanon, Middle East, Real Islam | Permalink | Comments (0) |
Facebook |
12 January 2013
An explosion hit a shop for selling alcoholic beverages in South Lebanon, a local television station reported.
06 January 2013
Christian Arabs are cosying up to the Muslims, but it will do them no good. They, too, are on the Jihad list. This includes a noted Palestinian Arab columnist who has revealed his true colors in an article for Arab media.

27 November 2012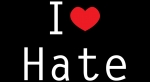 Aleppo (Agenzia Fides) - The historic Arabic Evangelical Church of Aleppo, in the Jdeideh district (the old town), was mined with explosives and blown up "by armed men, for pure
06 November 2012
(ANSAmed) - Vatican City - The last Christian who was in the centre of Homs was killed, after the civilian population was evacuated due to widespread fighting.
18 October 2012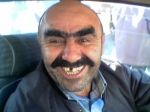 Sure they do, and it's highly telling of the UN to keep the report from the English speaking world. Thanks to the Elder of Ziyon for fleshing this telling tid-bit out into the open