25 August 2012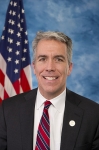 U.S. Rep. Joe Walsh remains steadfast in his conviction that "radical Islam" threatens the American way of life — a view the controversial congressman again expressed to an unhappy group of Muslim constituents Friday night.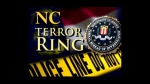 Raleigh, NC -- More than three years after their arrests, the Johnston County leader of a local terrorist cell and one of the cell members were sentenced Friday to federal prison for plotting to wage jihad on targets they saw as enemies of Islam
22 August 2012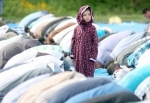 STATEN ISLAND, N.Y. -- It's being investigated as a hate crime -- someone scattered pieces of bacon over the New Dorp Beach field where the borough's Muslim community celebrated the end of Ramadan Sunday morning
21 August 2012
17 August 2012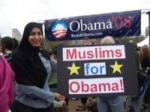 A Tulsa police officer and devout Christian is suing his department after being punished for refusing to go to a mosque for a mandatory cultural event.


16 August 2012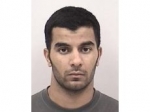 Colorado Springs police arrested five Iraqi men Tuesday in connection with what they called a "rare" and "horrific" sexual assault on a woman


13 August 2012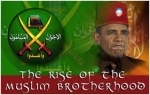 Obama said during his iftar at the White House on August 10: "As I've noted before, Thomas Jefferson once held a sunset dinner here with an envoy from Tunisia -- perhaps the first Iftar at the White House, more than 200 years ago." The State Department retailed the same PC myth last year in this article, "Thomas Jefferson's Iftar
09 August 2012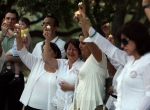 It's a case seemingly straight from a Hollywood thriller: An outspoken, fiery and beautiful Iranian molecular genetics student is gunned down as she turns in to the affluent townhouse complex she shares with her parents on a quiet street near the Galleria.
02 August 2012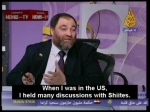 Illustrating that the jihadist enterprise transcends all borders, American Islamist groups typically preoccupied with remaking
29 July 2012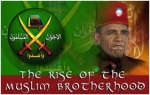 Sen. John McCain has become a left-wing media darling for defending Hillary Clinton aide Huma Abedin against truthful charges that she has
28 July 2012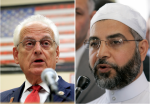 New Jersey Democratic congressman Bill Pascrell is under fire for supporting a Muslim cleric who was convicted in Israel of having ties to the terror group Hamas and who believes Israel's creation was "the greatest disaster which occurred on the face of the Earth."