16 August 2012
5 Iraqis arrested in connection with Springs sexual assault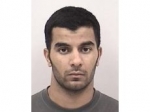 Colorado Springs police arrested five Iraqi men Tuesday in connection with what they called a "rare" and "horrific" sexual assault on a woman


early July 22. The arrests included one man who was a central character in an Army's sergeant's memoir of an Iraq deployment.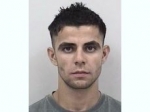 Sarmad Fadhi Mohammed and Jasim Mohammed Hasin Ramadon were taken into custody on suspicion of sexual assault. Mustafa Sataar Al Feraji, Ali Mohammed Hasan Al Juboori and Yasir Jabbar Jasim were arrested on suspicion of accessory to sexual assault. All are in their 20s.
Lt. Howard Black, who heads the Police Department's special victim's unit, said the severity of the attack made it rare in the city, adding that the woman's injuries could have been life-threatening.
"We don't see these types of assaults typically in Colorado Springs," he said.
Ramadon was featured in "A Soldier's Promise," a combat memoir by Army First Sgt. Daniel Hendrex published in 2009 . Hendrex met the 14-year-old Ramadon while deployed to Husaybah, a town in Al Anbar Province in Iraq , according to book reviews on www.amazon.com. According to reviews, Ramadon encountered Hendrex's soldiers in December 2003, and pleaded with them to arrest him in exchange for key information about local insurgents. The book chronicles Ramadon's relationship with Hendrex's unit, of which he became an intricate part, ultimately earning the nickname Steve-O, the review reads. Later, in exchange for his services, Hendrex helped Ramadon immigrate to the United States.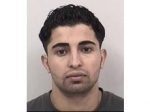 Of the five men arrested, Ramadon has the most extensive court record, including one open and one closed motor vehicle case and two protection orders related to domestic abuse, court records show . Sarmad Mohammed is the only other man with a previous Colorado criminal record, having been convicted of careless driving and driving while ability impaired in May 2011, according to court records.
The sexual assault investigation began on July 22, when police were called to the Wildridge at Cheyenne Mountain Ranch apartments on Woodside Lane to investigate the assault. After finding blood spattered in an apartment, the officer went to Memorial Hospital to see the victim.
According to police, the victim, a woman who works nights, said she went to check her mail outside the apartment building about 1:30 a.m. and noticed two groups of men about to fight. She tried to intervene and calm the men down.
Afterward, one of the men invited her to his apartment where there were three other men about 20 years old, police said.
The woman told police she talked with the group and drank "what she believed to be lemonade." She said she didn't remember anything after that.
Doctors at Memorial examined the woman and found internal injuries that were concluded to have come from blunt force trauma, police said.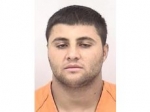 Detectives obtained search and arrest warrants and conducted several interviews before arresting the men. One of the men was arrested soon after the attack and the other four were arrested Monday night, Black said.
Carmen Hamilton, manager of the apartment complex, said Mohammed, Al Feraji and Al Juboori were tenants at Wildridge while the other two were apparently visiting. She said she was shocked when she heard of the incident.
"We do our due diligence when somebody moves in," Hamilton said, noting that management does a complete check of all tenants' criminal records. "It's an A-to-F scale. And these guys were Bs."
Colorado court records showed that none of the three tenants had prior felony convictions in the state.
The apartment manager stressed that residents tell her that they feel safe living in the southwest Colorado Springs complex. Hamilton said it was "an isolated incident" and called it "bothersome on all levels."
Police said all five men had established "lawful permanent resident" status within the past five years but could face deportation if convicted of the crimes.
Gazette reporter Maria St. Louis-Sanchez contributed to this report.

Gazette reporter Maria St. Louis-Sanchez contributed to this report


Read more: http://www.gazette.com/articles/police-143192-assault-fiv...