25 April 2013
It is understood Jane Richard is one of three victims still seriously ill

A dancer since the age of three, she has now lost a leg and continues to fight serious injuries


Her brother Martin, eight, was killed in the blast, and her mother Denise has undergone brain surgery

He was buried in a private funeral attended by family today


48 people remain in hospital but more people with minor injuries come forward
17 April 2013
Our friends in Egypt can be so empathetic. Take for example this interview with Egyptian Salafi cleric Sheik Murgan Salem, which aired on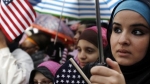 US Muslims are watching closely as the probe into the Boston bombings unfolds, fearing a backlash like after 9/11 if an Islamist link is confirmed to the deadly attack.
27 January 2013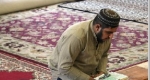 A youth group leader at a South Florida mosque pleaded not guilty Tuesday to two child pornography charges with federal authorities saying he admitted making a sexually explicit video of a 14-year-old group member.
21 January 2013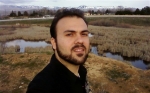 An American Christian pastor faces a possible death sentence in Iran after prosecutors accused him of harming national security on charges he and his supporters claim amount to religious persecution.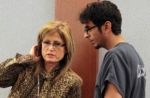 Las Vegas: Despite a defence attorney's complaints, a judge in Nevada on Friday set bail at $1.22 million for a Saudi air force sergeant jailed since New Year's Eve on a rape charge.
12 January 2013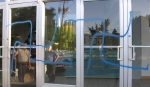 Islamists inflate the number of anti-Muslim crimes in order to silence critics
06 January 2013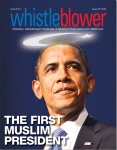 Egypt's Muslim Brotherhood has been accused of taking 10 billion Egyptian pounds (U.S. $1.5 billion) from the American government, according to claims by Egyptian lawyers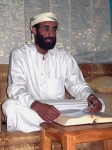 The FBI suspected within days of the Sept. 11, 2001, terrorist attacks that the American Muslim cleric Anwar al-Awlaki may have purchased tickets


01 January 2013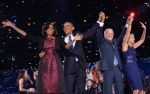 "Fight those who believe not in Allah nor the Last Day, nor hold that forbidden which hath been forbidden by Allah and His Messenger, nor acknowledge the religion of Truth, (even if they are) of the People of the Book, until they pay the Jizya with willing submission, and feel themselves subdued." -- Qur'an 9:29
25 December 2012
Staten Island businessman's $82 million in bad checks… in just two weeks