22 January 2017
TWO migrants are on trial for arson after allegedly torching their own refugee housing in a protest at food being served during Ramadan.
19 January 2017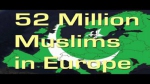 Anti-Christian attacks in France rose by 38 per cent in 2016, a pressure group has said.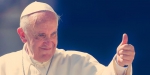 Gloucester Cathedral has provoked controversy by hosting an event featuring the Islamic call to prayer, as well as Buddhist chanting, Rasta drumming, and
22:07 Posted in DUTCH, ENGLAND, EUROPE, FRANCE, Real Islam, SPAIN | Permalink | Comments (0) |
Facebook |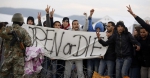 DOMESTIC. Two so-called unaccompanied refugee has requested arrested on suspicion of rape of a child in a home in HVB Dalsjöfors in Borås municipality.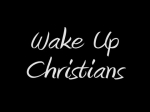 In a damning verdict on Germany's Ministry for Immigration and Refugees (BAMF), Rev Gottfried Martens said Afghan and Iranian migrants who convert to Christianity are subject to "kangaroo court" hearings where "almost exclusively Muslim translators" falsely translate their responses….. He also said Muslim translators "deliberately stick the knife in our congregational members by falsely translating what they say".
10 January 2017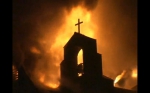 Many Christians have been lulled into a childish view of the world and think that deep down Muslims are not too different from them.
18:34 Posted in EUROPE, FRANCE, German, Middle East, Real Islam, RUSSIA, SPAIN, UN, UNITED STATES | Permalink | Comments (0) |
Facebook |
08 January 2017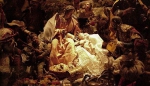 Why did he want to destroy Christian symbols? Because "they have certainly disbelieved who say that Allah is Christ, the son of Mary" (Qur'an 5:17): as far as this Muslim is concerned, the statues are
22 November 2016
Convicted of sexual assault in Stockholm We are - defense: "I do what I want"
27 January 2013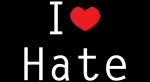 The Islamic ideology teach Muslims to be racist and victimize other people. It teaches them to hate people, to attack people, to commit violence against them, to rape people – to hate people. You cannot find a more perfect example to prove this than Sweden, where Muslim immigration
21 January 2013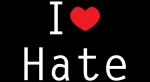 A Pakistani-born Canadian was sentenced to 14 years in prison for helping plan an attack on a Danish newspaper that published cartoons of the prophet Muhammad.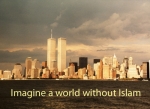 The captors of Irene Ayllón, the young mentally handicapped woman kidnapped and sexually assaulted by the "okupas" of a building in the Malaga capital, took turns guarding her to prevent her from escaping. They did not even hesitate to resort to violence to keep her submissive and it has been determined that they had an "extensive policy history".