20 July 2012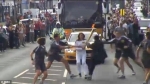 Boy runs from crowd and attempts to wrestle flame from torch bearer shouting Arabic for '(http://www.dailymail.co.uk/news/article-2176424/London-20...)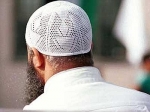 (AKI) - Police on Wednesday in northeast Italy arrested a radical imam and three Syrians suspected of belonging to a people trafficking gang that allegedly smuggled illegal immigrants to Italy from the Middle East
18 July 2012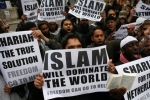 Stopping Mosque Building in Europe (YouTube)
(Video) A man who has been successful against the Saudi campaign to Islamize the West tells his audience to hold the line
06 July 2012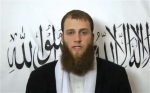 Three years ago film maker Robb Leech was reading a newspaper article about the radical Islamic preacher Anjem Choudary, when he spotted his stepbrother, Richard Dart's name.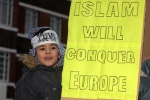 A Norwegian jihadist thought to have received Al-Qaeda training in Yemen was previously a left-wing radical who refused to believe that Osama Bin Laden's network carried out the September 11th terrorist attacks, a newspaper said.
28 June 2012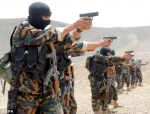 Officials from three European agencies reveal fear

Intelligence officials have long feared such a scenario

The man is believed to be

ready to strike
24 June 2012
A victim of the child sex grooming scandal that shocked the country has spoken of her relief after its 'vile' mastermind was finally unmasked.
l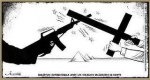 ocal court on Friday sentenced two Bosnian Muslim brothers to six years in prison for killing two Serb civilians during the 1992-95 war in Bosnia.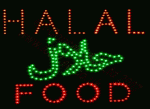 Four Spanish mothers have written a letter denouncing the goings-on at a school in Tarrasa, Catalonia, where, they say, indigenous pupils are routinely harassed by their Muslim classmates and the school authorities always seem to take the side of the aliens.
12 June 2012
BONN, Germany -- The people who live in the trim row houses with well-tended gardens that line the streets of this spa town along the Rhine like to boast of their city's


08 June 2012
Sometimes, when surveying the bizarre malignancy of Islam, you come across stories that almost defy belief. You triple-check them just to make sure it isn't some kind of mistake: a translation error or a less than scrupulous "Islamophobe". Here's one.