20 July 2012
Italy: Imam and three Syrians arrested for people smuggling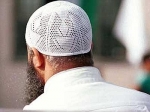 (AKI) - Police on Wednesday in northeast Italy arrested a radical imam and three Syrians suspected of belonging to a people trafficking gang that allegedly smuggled illegal immigrants to Italy from the Middle East
Police believe the unnamed imam from San Dona' di Piave near Venice was funnelling cash from the people smuggling racket to international jihadist groups.
He was already known to to anti-terrorism investigators for his suspected links to such jihadist groups, police said.
The illegal migrants paid "large sums" to the gang to be smuggled into Italy, where some were employed off the books on building sites run by the imam and his brothers, according to police.
If the migrants baulked at paying the sums of money agreed with the gang to obtain working papers, they were threatened and assaulted, said police.
The arrests were welcomed by Moroccan member of the Italian parliament Souad Sbai.
"These people are dangerous, not only for immigrants who want to live honestly, but also for their hosts who don't really know who or what is behind the many self-styled imams living in Italy," Sbai commented