27 January 2013
Sweden: Muslims admit deliberate hate crimes against Swedes, and government is proposed to reward them with – jobs!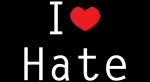 The Islamic ideology teach Muslims to be racist and victimize other people. It teaches them to hate people, to attack people, to commit violence against them, to rape people – to hate people. You cannot find a more perfect example to prove this than Sweden, where Muslim immigration
is a fairly young phenomenon and has been an absolute disaster both socially, culturally, economically and any other way imaginable. Swedes have always addressed issues with psychological theories and weepy stories, which doesn't work with Muslims at all. Therefore the crimes only get more brutal, the attacks more common.
Sweden has turned into the dumbest country on earth, for flooding their country with an immigrant group that should be banned and deported completely. While the Swedes are known for being non-violent, a bit weak and honest, the Muslims are completely the opposite. Put that violence and dishonesty in Swedish society and top it up with a constant hate ideology from Islam and you have a Muslim rape wave, murder wave, robberies, assault and thefts. But the Swedes still can't grasp reality. They suggest weakening and ruining their own policies to create 'more jobs' for these criminals. Jobs are not the solution. They will utilize work places to steal and rob. It is Islam that is the core problem.
There has been numerous reports over the year about Muslim hatred and contempt of the Swedes. Muslims have the same contempt against Jews, Buddhists, Hindus, Sikhs and just about anyone who is not Muslim. Although these facts have been well known to the Swedish government the country continues to import Muslims. They refuse to wake up to the fact that they are creating an internal militant unit within their country, that will one day murder a lot of their people and demand more and more control. In 2013 Sweden plan to allow 40,000 more Muslim asylum seekers to get residency in their country, so more women can be raped, more arson's to be committed, and more people robbed and killed. Sweden truly is the dumbest country on earth. This report too will most likely fall on deaf Swedish ears:
.
Malmö. The wave of muggings suffered Malmo over the past year is in part "a war against the Swedes." It says eleven young robbers from immigrant backgrounds as a motif that they just give in Swedish adolescents.
The young robbers were interviewed by Petra Åkesson for her thesis in sociology.
- I had read Bra's report about young robbers in Stockholm and Malmö and wanted to know why the other young mug. It's usually not much money involved, she says.
Petra Åkesson received help from counselors at three schools and an organization that works with young offenders to have contact with the young robbers. She interviewed them both individually and in groups.
- I was lucky that I recorded the answers I got because they were so remarkable that I had to listen several times to really understand what they said. "When we're out on the town and mugs so we warriors, we are at war with the Swedes," was a recurring arguments.
- The boys from one of the schools told the smile that "it is a lovely feeling through my body when we mugs, you feel satisfied and happy, it feels like they have succeeded."
They interviewed boys between 15 and 17 years and one of them explains to Petra Åkesson what power means to him.
"For me, the Swedes to lie down on the ground and kiss my feet."
- The young robbers feel a kick out of performing deviant and risky actions and they talk a lot about how easy it is to rob Swedes. And the rush becomes even greater when they are aware that robberies are so easy to perform. "It's so easy to rob Swedes, it's so easy," said one of the boys.
The young robbers do not plan their crimes.
"No, when we see some Swedes that seems rich or have good mobiles we mug them."
During the interviews, talking about young Swedes wimpy, scared and stupid.
"The Swedes do not do anything, they just gives us things, they are so wimpy."
- Young people either planning or organizing the criminal acts and therefore has no commercial approach, says Petra Åkesson. The rather peculiar to their actions is that they see their robbery as a lifestyle.
Why this hatred of the Swedes?
- "They hate us," answers the boys with a kind of self-evident, says Petra Åkesson. One of them gave a small, small example.
"When a Swedish shopper in Pressbyrån gets his money back in his hand, the lady behind the counter looks him in the eyes and smile. When we shop she puts money far away on the counter and look sideways."
[Wherever in the world Muslim immigrants are, they can't grasp that people despise their aggression, provocation and violence. They begin the violence and aggression, leading to more weariness against them. They have no concept of looking at their own behavior. They not only hate the Swedes, but people from any part who are non-Muslims. And they hate other Muslims as well.]
Was it difficult to get the young robbers to talk about their crimes?
- No, not when we met. It was rather that they boasted about who robbed the most. I have probably had a big advantage of my looks and complexion. I am adopted from Sri Lanka, so they watched me enough to not be one of "them", the Swedes.
Malin Åkerström is a professor of sociology with a focus on forensic science, and she has been a supervisor for Petra Åkesson.
- Petra's essay is unique. As far as I know, no one in Sweden before taking out why young people mug other young people, she says.
Why is there so much hatred against the Swedes among these young people?
- Hate is too strong a word. But when it has gone so far that young people feel so frustrated that they choose to strike back at society through crime, then there is also a high risk that they can be used by both political and religious fundamentalist forces to act worse. [Muslims are not 'frustrated' because they are treated badly. They are brought up on the breast milk of hatred, war and aggression]
Malin Åkerström sees only one solution.
- Work for all. Contributions and all these (help) courses will only increase resentment. Too much kindness will eventually become oppression.
- If required, the deregulation of the labor market to create more jobs, then we must do it.
[She just doesn't get it! People like Malin Åkerström is the problem with the country. They refuse to acknowledge that Muslims are brought up to hate them and hate non-Muslims]