06 November 2012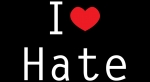 Peter is a quiet, unremarkable school pupil. The sixth year pupil enjoys going to school, but for some time a classmate has been making his life in a Winterthur primary school difficult.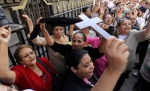 Egyptian Salafi Front statements about a missing Christian girl may cause sectarian conflict, the national council for women spokesperson warned Thursday, Al Masry Al Youm news site reported.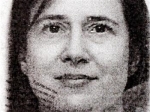 How well the Turks will "investigate" the rape is the question, especially since that the rape victim is no longer available for comment.
(ANSAmed) - Vatican City - The last Christian who was in the centre of Homs was killed, after the civilian population was evacuated due to widespread fighting.
29 October 2012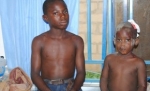 Kaduna State was yesterday thrown into another round of pandemonium following a suicide bomb blast that rocked the Saint Rita's Catholic Church at Ungwa Yero in Malali, Kaduna North LGA. The church has a capacity to accommodate over 1,000 worshipers.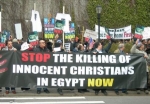 Five Egyptian Coptic Christians were injured Sunday in clashes with Muslims at a church in a village south of Cairo, security sources said.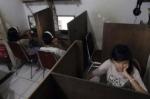 Depok. When a 14-year-old girl received a Facebook friend request from an older man she didn't know, she accepted it out of curiosity. It's a click she will forever regret, leading to a brutal story that has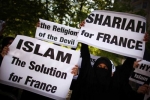 The French site of the Euromillions lottery has been hacked, with the homepage replaced by a passage from the Koran condemning gambling.
Indonesian police on Saturday arrested 11 members of an Islamic group allegedly planning attacks on American diplomatic missions, a spokesman said, in the latest terror alert to hit the country