06 November 2012
Switzerland: Pupil Bullied Out of School by Classmates Because he Refused to Convert to Islam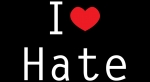 Peter is a quiet, unremarkable school pupil. The sixth year pupil enjoys going to school, but for some time a classmate has been making his life in a Winterthur primary school difficult.
This is not a matter of the usual teasing, but is, above, a question of religion. Ali (name changed) wants to convince Peter of his religious ideas and convert him to Islam. The teacher's attempts to intervene remain without success, resulting in the sensitive Peter showing psychosomatic reactions.

In the 1st class Peter and Ali get on very well. It was not important that 14 of the 19 school pupils had a Muslim background. But later Ali, whose father is a Muslim priest, to give Peter religious instruction. If he was a Muslim, they could be friends, said Ali, whose zeal became ever more marked as time went on.

Ali made fun of Christianity. How is it possible that Jesus is the son of God, asked Ali maliciously. As the class visited a mosque during religious instruction, Ali demanded that Peter now pray to Allah. One day Ali gave his classmates a religious pamphlet of the German convert and hate preacher Pierre Vogel, who is banned from travelling to Switzerland.

Now Peter had the courage to tell the whole class that he wasn't going to let himself be converted to Islam. Ali's answer: "You are possessed by the devil". Afterwards other Muslim classmates also turned away from Peter. The conflict climaxed in two classmates holding Peter while Ali threw ping pong balls at him, continually shouting: "Die!"

Peter suffered ever more often from headaches and stomach pains and developed anxiety disorders. For that reason his mother took him out of the school and taught him herself. As a teacher, she was able to do this.

For several months now, Peter has been receiving therapeutic treatment. His psychiatrist confirms that the psychosomatic symptoms were caused by "fear of classmates". "Because of the adaptation disorder with anxiety and depressive reactions, Peter is currently seriously impaired in his personal and educational development," writes the doctor in an expert opinion. "In the last three years similar reactions to school attendance were seen based on conflicts that were mostly caused by the sociocultural differences in Peter's class."

…It is undisputed however that, because of immigration and the mixing of cultures, religious topics are being discussed ever more often and can lead to tensions, as various teachers confirmed in interview.

TA is aware of another case in which a Muslim school pupil, whose female classmates wore short skirts and close-fitting T-shirts, delivered an ultimatum to them to dress more modestly.