29 October 2012
Insight: Pakistani death squads spur desperate voyage to Australia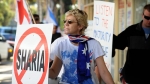 (Reuters) - It was 3 a.m. when Abid Warasi and his friend clambered into an Indonesian fishing boat
joining 300 other migrants packed into the hold. Only a few days away by sea, Australiaseemed tantalizingly close.
Six hours into the voyage, the craft overturned. The two teenagers clung to the upturned hull. One by one, survivors lost purchase and drifted away, their dreams swallowed by the warm waters of the Java Sea.
"When the boat capsized, the dead bodies came floating above the water," Warasi said, recounting his ordeal in the Indonesian hill town of Puncak, just south of Jakarta. "Our hearts were so sad for them and we were waiting for our own time when we would die."
The heroism that would ensure the pair survived 48 hours in the water is not merely testament to the bond of friendship that has united Warasi and Muhammad Muntaziri since their childhoods in the Pakistani city of Quetta.
Their determination is also a reflection of the ferocity of the persecution unleashed upon their ethnic Hazara community, who are almost all members of Pakistan's Shi'ite minority.
In the past year, Lashkar-e-Jhangvi, a Sunni extremist group, has turned Quetta into a hunting ground. Gunmen shoot Hazaras every few days while leaflets shoved under doorways warn they are infidels deserving of death.
Thousands choose to face the ocean's terrors rather than risk an encounter with the death squads stalking their city's streets.
"Mothers are selling their jewelry so that their sons can leave Quetta for abroad," said Khaliq Hazara, chairman of the Hazara Democratic Party, a Quetta-based political party. "We are under siege."
DETENTION CAMPS
The 10,000-km (6,000 miles) route from Quetta to established Hazara communities in the more genteel environs of Adelaide, Melbourne or Sydney is just one strand in an ever-shifting web of global migration.
But there are few starker examples of the impact troubles in faraway lands can have on domestic politics than Australia, where a growing influx of refugee boats has reignited a polarizing debate over immigration.
The government passed a law in August to revive a scheme to send asylum seekers rescued at sea to detention centers on far-flung Pacific islands.
Human rights groups condemned the move, saying people could be left languishing in malarial camps for years, isolated from relatives and unable to work.
Warasi and Muntaziri's sheer desperation raises questions over how far the measures will discourage men and women whose quest for a new life has echoes of the voyages of European settlers to Australia in the late 18th century.
"Every day there were killings," said Warasi, recalling life in Quetta. "We got chicken-hearted, like we were in a cage."
A CITY DIVIDED
Overshadowed by the forbidding hills that define the wild geography of the Pakistani province of Baluchistan, Quetta was once a town where ethnic groups and sects mingled freely. Today, LeJ is offering Hazaras a choice: leave or die.
In the neatly swept lanes of the Hazara enclave of Mehrabad, the fear is palpable. LeJ has turned swathes of Quetta into virtual no-go zones for Hazaras, who number perhaps 500,000 of the city's population of about two million.
As members of both an ethnic minority and Shi'ites, Hazaras make particularly attractive targets for extremists.
"If you went out in the morning you cannot be sure that you'd come back home," said Muhammad Mehdi, who closed his children's' clothing shop in an ethnically mixed market after gunmen went on a shooting spree in April. Like many Hazaras, he is now reluctant to set foot outside Mehrabad.
In the cheerfully decorated classrooms of the district's Ummat Public School, ambitious teenage girls fear their terrified parents will not allow them to venture into the city to attend college.
"We can be like Mark Zuckerberg, we can be like Bill Gates," said Farheen, 15. "We can show the world that we are talented."
A few minutes' drive away, grave-diggers have had to open a new section in the century-old Hazara cemetery to accommodate the rapidly growing number of gunshot and blast victims.
Activists say at least 800-1,000 Hazaras have been killed since 1999 and the pace is quickening. More than one hundred have been murdered in and around Quetta since January, according to Human Rights Watch.
The state's failure to protect them has fuelled Hazaras's suspicions that elements within the security forces still support LeJ, which was nurtured by intelligence agencies in the 1990s as a proxy force.
There are no official figures for the number of Hazaras who have left for Australia, but community leaders say thousands of people like Warasi and Muntaziri have paid people smugglers $10,000-$15,000 to attempt the do-or-die trip.
STRUGGLE AT SEA
Following the traffickers' instructions, the friends caught buses to Pakistan's commercial capital Karachi, then flights to Jakarta via Malaysia.
On the night of Dec 18, 2011, they boarded the fishing boat in the port of Surabaya. Like other migrant ships, it was bound for Christmas Island, a speck of Australian territory in the Indian Ocean.
When the boat capsized, Muntaziri held his breath, wriggled through a porthole and broke the surface before finding his friend. After six hours, a fishing boat arrived and 34 people managed to swim to it.
When he thought that Muntaziri would not make it, Warasi swam back to the wreck, ready to drown with his friend.
"Till we both die, we will help each other," Warasi said.
Several boats passed, saw them but did not stop, Muntaziri said. They kept up their spirits by reminiscing about growing up in Quetta, but gradually passengers began to lose their grip on the capsized boat. By the time a coal ferry picked them up, only 13 remained alive. They had spent 48 hours in the water.
The pair have since sought shelter at a guest house run by UNHCR, the UN refugee agency. For now, their lives are in limbo as they wait for an immigration process that seems designed to frustrate them. The possibility of risking all on another boat is almost too traumatic to contemplate - but so is the prospect of returning home.
Muntaziri, a knowledge-hungry 17-year-old who speaks five languages, said all he wanted was to be safe.
"I am the one who has to take care of my family," he said. "That is why I am going to Australia to start a new peaceful life away from the terror."
Despite the risks, growing numbers of Pakistanis, Afghans, Sri Lankans and others are attempting the journey.
Australia recorded 5,175 boat arrivals in the fiscal year to July 2011, compared with 690 two years earlier. More than 6,000 people have arrived by boat just in the first three months of the fiscal year that began July 1.
The passage exacts a heavy toll. About 1,000 people have died en route from Indonesia to Christmas Island since 2001, according to an independent report. In the disaster survived by Warasi and Muntaziri, more than 270 were feared drowned.
"PACIFIC SOLUTION"
Battling accusations it is soft on immigration, Prime Minister Julia Gillard's Labor government has reactivated a plan to process boat arrivals on Pacific islands, reneging on its earlier opposition to it.
The "Pacific Solution" was adopted by Gillard's Conservative predecessor John Howard, whose tough stance helped him win elections in 2001 and 2004.
People rescued at sea are sent to detention on Manus Island in Papua New Guinea, or the Pacific nation of Nauru. They could spend up to five years in camps with no guarantee of final settlement in Australia. Those granted protection will no longer be able to sponsor their families to join them.
The first group of asylum seekers were sent to a tent city in Nauru in mid-September. When fully operating, Nauru will house around 1,500 people, and Manus Island about 600.
The policy aims to deter people smugglers by ensuring those who board boats will have no better chance of living in Australia than those who apply through official channels.
Survivors argue that many have resorted to the perilous journey precisely because it can take many years to apply for asylum legally, often with scant chance of success.
The debate in Australia has largely steered clear of the sort of inflammatory rhetoric seen in the late 1990s, when one lawmaker warned the country risked being swamped by Asians.
But not always: The host of a morning television show, Paul Henry, suggested the government whip asylum seekers arriving in Nauru. He later apologized.
Early signs suggest the "Pacific Solution" may be having an impact. Two groups of Sri Lankans returned home rather than risk being sent to an offshore camp and Hazaras in Karachi say some are reconsidering plans to start the voyage.
"They can't imagine four years in a detention center," said Eltaf Hussain, a student. "Why not commit a crime in Quetta and just be locked in jail?"