18 October 2012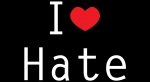 An appeal to the government of Saudi Arabia to stop publishing hate-filled textbooks was issued today by seven current and former heads of major American publishing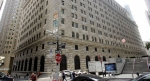 A man was arrested Wednesday morning in downtown Manhattan for allegedly attempting to bomb the New York Federal Reserve Bank building, the Department of Justice announced Wednesday.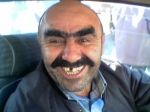 Sure they do, and it's highly telling of the UN to keep the report from the English speaking world. Thanks to the Elder of Ziyon for fleshing this telling tid-bit out into the open
13 October 2012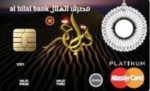 A compass pointing the way to Mecca is embedded in a new MasterCard aimed at Muslims.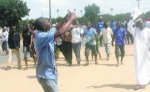 Dar es Salaam. Violent clashes erupted in Dar es Salaam's Mbagala suburb yesterday when scores of Muslim youth stormed a police station and demanded that a 14-year-old boy accused of urinating on the Quran be handed over to them
10 October 2012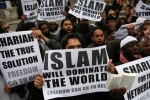 Our previously projected data on the rapidly growing Muslim population, based on UK's Muslim growth numbers, seem to be fairly accurate. The UK format is important as it is well documented and appear to be quite similar in all Muslim communities across Europe irrespective of country.
05 October 2012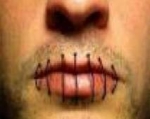 The Ittehad Ulema-e-Afghanistan (Alliance of Afghan Islamic Scholars), which is headed by Osama bin Laden's friend Sheikh Abdullah Zakiri, has issued a fatwa urging the rulers of Islamic countries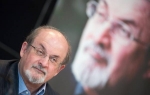 (ANSAmed) - BERLIN - Freedom of expression is a fundamental value, and in no way comparable to physical violence against others, British-Indian author Salman Rushdie said at his latest book
25 September 2012
The father of a girl raped by a teen relative in the eastern province of Erzurum has demanded land, cattle and that the rapist marry his daughter and the rapist's sister marry his son, according to a report by the Sabah daily on Monday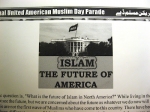 Every year, Muslims organize the "Muslim Parade Day" in New York to project Islam's peaceful image to Americans. This year's event was held yesterday, 23 Sept. 2012.
DUBAI // A Quran teacher told a policeman he raped a four-year-old boy because "the devil played with my head", a court heard today.