29 October 2012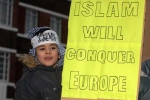 Although France does not have religious statistics allowing comparison of the communities, the demographic mechanisms make it possible to predict a shift in the near future.
25 September 2012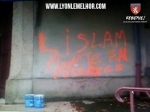 On Friday night a church in the village of Chassieu in France was vandalised with graffiti reading "Islam is growing in power" and "M. Merah". The town council quickly arranged for the graffiti to be erased. While it is normal for
22 September 2012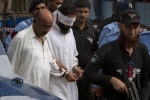 A high-powered team investigating the Rimsha Masih ''blasphemy'' case has found the cleric of a mosque guilty, and has declared Rimsha as innocent due to lack of evidence.
15 September 2012

I've written a few times about how various kinds of services have been cut off in the Muslim-colonised no-go areas of France, so great is the risk of aggression against the service providers. Now comes the natural
29 August 2012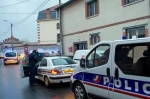 Note the remarkable similarity between this story and the last one I posted. This is what it is like in France now, as the 'no-go areas' extend ever further across the country. This is what makes a no-go area a no-go area. The
25 August 2012
A 28-year-old man has been arrested after kidnapping a mentally handicapped 63-year-old woman in Bordeaux in south-western France in order to force her to marry him and obtain a residence
22 August 2012
Saturday, around 9.15 pm, rue François-Cordon, in Kerourien, Brest, police were called by a young woman, 18, who took refuge in her bedroom to protect herself from her violent uncle.
29 July 2012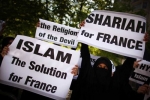 A couple of days ago, I posted France24's account of the Muslim mob attack on police in Marseilles while they were trying to do an identity check on a burka-wearing woman.
06 July 2012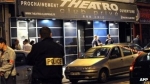 Most English language reports fail to mention that the suspect is a Muslim. But a French source provides his name, photo, and the fact that he may have fled back to North Africa.
21 June 2012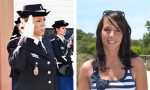 The killer, Abdallah Boumezaar, is a 30-year Algerian Muslim mason
05 June 2012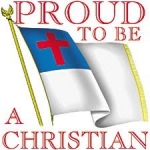 No one will take much note of this. It is just one story among the thousands that together tell the tale of France's decline and Islamization. Eurabia Update: Here is my