29 December 2012

The Armenian community in Diyarbakır filed a petition at the Diyarbakır Regional Directorate of Foundations on Wednesday demanding the return of the Armenian Protestant Surp Prgiç Church to the community, the Radikal daily reported on Friday.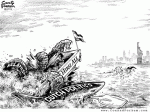 SEVEN people including a staff member were injured in a Christmas Eve scuffle between asylum seekers in the Australian immigration detention centre on Manus Island, Papua New Guinea.



28 December 2012
The Christmas Day shooting happened as the Catholic priest was returning home from his church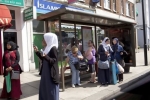 LONDON // "London has changed since I came," says Ahmed Sadiq, leaning over a counter of South Asian sweets.



Muslims Demand That NSU Kebab Murders be Included in German School Curriculum
25 December 2012
Staten Island businessman's $82 million in bad checks… in just two weeks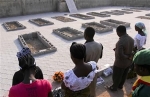 MADALLA, Nigeria (Reuters) - Kneeling over a dusty grave on the outskirts of Nigeria's capital, 16-year old Hope Ehiawaguan says a prayer, lays down flowers and tearfully tells her brother she loves him.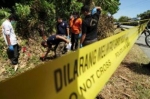 Poso, Central Sulawesi. A bomb was found in a police station in the Central Sulawesi town of Poso this morning, as local Christian communities celebrated Christmas.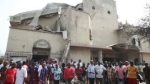 northern Nigeria during a midnight mass on Christmas Eve, killing six people including the pastor, before setting the building ablaze, residents and police said Tuesda Gunmen attacked a church in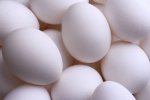 More than 200 Indonesian Muslims threw rotten eggs at Christians wanting to hold a Christmas mass near land outside Jakarta where they plan to build a church, police and a witness said.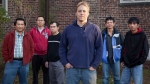 This Christmas marks Day 295 for a central New Jersey church playing host to a group of Indonesians living within its sanctuary.