30 November 2012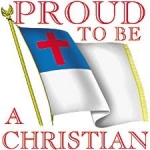 ZAMBOANGA CITY (Mindanao Examiner / Nov. 29, 2012) – Police is searching for two motorcycle gunmen who shot a Christian student and his Muslim girlfriend shortly after they stepped out of a motel in Zamboanga City in the southern Philippines.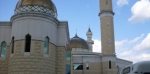 A federal judge has ruled that Christian evangelists who were arrested at a Dearborn, Mich., festival sponsored by the Arab Chamber of Commerce can sue the business organization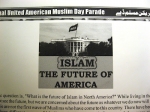 An Egyptian court convicted in absentia Wednesday seven Egyptian Coptic Christians and a Florida-based American pastor,


27 November 2012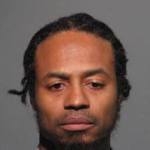 While the Obama Justice Department tours the nation condemning unfounded discrimination against Muslims at their place of worship, a local Florida news station uncovers an imam's ties to a blind sheik behind the first World Trade Center bombing in the early 90s.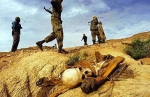 The magazine Travel and Leisure just recently released its annual listing of the world's most dangerous countries. The chief intent of the article was to simply warn or advise travelers of the dangers that might exist in traveling to certain countries or areas within countries that pose a verifiable risk.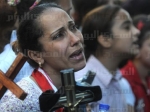 CAIRO: Egypt's constituent assembly tasked with drafting the new constitution no longer has any women the committee after the only woman remaining on the council has quit in protest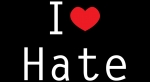 Aleppo (Agenzia Fides) - The historic Arabic Evangelical Church of Aleppo, in the Jdeideh district (the old town), was mined with explosives and blown up "by armed men, for pure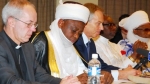 A rumour that a Christian man blasphemed against Islam has sparked a riot in the northern Nigeria town of Bichi, police have said.
25 November 2012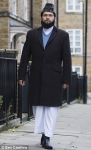 A man convicted of murder in Bangladesh is teaching at a secondary school in east London after checks into his criminal history failed, it has been revealed today


22 November 2012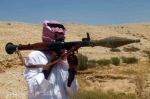 CAIRO, EGYPT (BosNewsLife)-- Time was running out Thursday, November 22, for an abducted Christian Eritrean man in Egypt's Sinai Peninsula after his kidnappers told him to pay $25,000 or face "organ harvesting" and be killed, he and Christian rights activists said.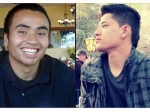 Frontpage recently noted that the Federal Bureau of Investigation has been handing out awards to mosques.