27 March 2010
Chicago taxi driver with alleged al Qaeda ties arrested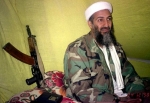 A Chicago man with purported ties to a terrorist leader in Pakistan was being held without bond Friday after allegedly attempting to send money to al Qaeda in a probe that also accuses him of discussing an attack on a U.S. stadium.
Raja Lahrasib Khan, a Chicago taxi driver and native of Pakistan who became a naturalized U.S. citizen in 1988, was arrested Friday morning in his cab and charged with two counts of providing material support to a foreign terrorist organization for allegedly attempting to provide money overseas to al Qaeda. The charges, filed Thursday, were unsealed today after his arrest.
Authorities say Khan, 56, allegedly discussed attacking a stadium in the United States this summer but said there was no imminent danger.
At one point, Khan allegedly said to an associate that bags containing remote-controlled bombs could be put in several locations and then "boom, boom, boom, boom," according to court records.
When Khan made his initial appearance in federal court this afternoon, federal prosecutors said he was a danger to the community and a flight risk.
Federal authorities said Khan's arrest is not tied to the Mumbai terror plot case involving Chicagoans Tahawwur Hussain Rana and David Coleman Headley. Headley recently pleaded guilty and is providing information to authorities about his dealings with alleged militant leaders in Pakistan.
Among them allegedly is Ilyas Kashmiri, whom authorities say Khan claimed to know for 15 years.
In the charging documents, authorities say Khan "learned that Kashmiri was working with al Qaeda, and that Kashmiri was purportedly receiving orders from al Qaeda's leader, Osama bin Laden. According to Khan, during his meeting or meetings with Kashmiri, among other things, Khan learned that Kashmiri wanted to train operatives to conduct attacks in the United States," the court records say.
"Kashmiri showed Khan a video depicting the detonation of an improvised explosive device; and Kashmiri told Khan that he needed money, in any amount, to be able to purchase materials from the 'black market,'" according to the court records.
"While there was no imminent danger in the Chicago area or elsewhere, these charges, once again, affirm that law enforcement must remain constantly vigilant to guard against domestic support of foreign terrorist organizations," U.S. Attorney Patrick Fitzgerald said in a statement. "I am deeply grateful to the FBI agents and other members of the Joint Terrorism Task Force for their extremely hard work on this matter