06 February 2009
Mideast: Fatah condemns Hamas' alleged thef of UN aid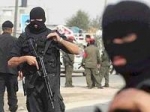 Ramallah, 6 Feb. (AKI) - The West Bank ruling Fatah in a statement on Friday condemned Gaza's Islamist Hamas rulers for allegedly seizing a United Nations aid shipment earlier this week, Palestinian news agency Maan reported. Police in Gaza confiscated over
3,500 blankets and 406 food parcels meant to be distributed to Palestinian civilians in Gaza, UN officials said.

Barakat Al-Farra, a Fatah official, condemned the alleged actions by Hamas, while praising UNRWA's "decades-long" commitment to Palestinian refugees in Gaza and the West Bank, Maan reported.

He applauded the UN Relief and Works Agency (UNRWA)'s actions in Gaza during Israel's devastating three-week assault there, as well, particularly the "bold statements" they made against Israel's "crimes" during the war.

"We previously warned [Hamas] and called on them to stop any attack against UNRWA," Farra said.

"We had previously tried to stop this problem, but it seems nothing has changed—in fact, the problem has worsened," he added.

Hamas security forces (photo) confiscated the UN humanitarian aid after UNRWA staff had earlier refused to hand over the aid supplies to the Hamas-run ministry of social affairs. The police subsequently broke into the warehouse and seized the aid by force. The aid was due to be distributed to 500 families in the area.

UNRWA said it was the first time they were aware that anyone had stolen aid in Gaza.

"How can Hamas ask for a larger role in the reconstruction of Gaza? How can they who steal food and support donated for our people be considered reliable?" Maan quoted Farra as asking.

Hamas was harming the image of Palestinians "in front of the entire world," al-Farra said.

He called on Hamas leaders to "think more logically and work for the sake of their nation."

UNRWA also expressed its disappointment in the apparent theft, saying the aid agency "condemns in the strongest terms the confiscation of its aid supplies and has demanded that it is returned immediately," according to a statement.

However, Hamas Welfare Minister Ahmed al-Kurd denied the accusations and had been asking UNRWA to provide the ministry with information about the assistance it gives. Al-Kurd said the ministry was 'investigating' whether UNRWA was working with any unlicensed non-governmental organisations in Gaza "that have a political agenda."

The three week long Israeli aerial and land offensive with the stated aim of ending Hamas rocket attacks killed over 1,373 Palestinians and injured at least 5,400, leaving many without shelter.