31 March 2006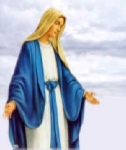 According to the semi-official Al Gomhoria Egyptian newspaper, St Mary was seen yesterday by thousands of Muslims and Christians in Asuit, Upper Egypt
30 March 2006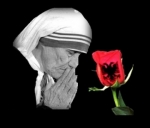 MUSLIMS in Albania's northern city of Shkoder are opposing plans to erect a statue to Mother Teresa, the ethnic Albanian Catholic nun in line for elevation to sainthood by the Vatican
29 March 2006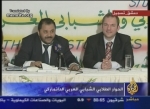 Ahmad Al-Shater, Chairman of Arab Students Union: The Islamic religion is not a religion of terrorism, as portrayed by Zionism or imperialism.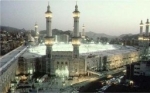 BERLIN (AFP) - Saudi Arabia is working secretly on a nuclear programme, with help from Pakistani experts, a German magazine reports in its latest edition, citing Western security sources

NEW YORK, March 29, 2006—In violation of its own policies, New York University (NYU) is refusing to allow a student group to show the Danish cartoons of Mohammed at a public event tonight. Even though the purpose of the event is to
The Abu Sayyaf terrorist group had initially targeted the Jolo Cathedral in its Monday bombing attack that left five people dead and 20 others wounded but was forced to alter its plans, police investigators revealed yesterday
28 March 2006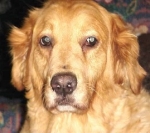 Pro-islamic municipalities in Turkey are killing stray dogs, animal rights groups claim.

Last year, I wrote a post about how Swedish society was disintegrating and was in danger of collapsing, at least in certain areas and regions. The country that gave us Bergman, ABBA and Volvo could become known as
27 March 2006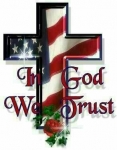 TEANECK, N.J. — The mayor of nearby Prospect Park is a 30-year-old high school business teacher with a young son. He was a volunteer firefighter at 18 and has been active in his community ever since. But when he sought the mayor's office last fall, voters received anonymous fliers calling him a "betrayer" tied to the 9/11 terrorists
26 March 2006
TRENTON, N.J. - Democrats pulled an Arab-American candidate from their election ticket on Saturday amid a furor over comments he made four years ago that some interpreted as sympathetic to Palestinian suicide bombers
25 March 2006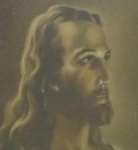 news.monstersandcrtics.com) An American Civil Liberties Union lawyer has asked a West Virginia high school to remove a picture of Jesus Christ that has hung at the school for 40 years. Harold Sklar, who works for the FBI, told the...