27 February 2006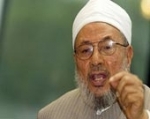 Yousef Al-Qaradhawi: Our war with the Jews is over land, brothers. We must understand this. If they had not plundered our land, there wouldn't be a war between us
26 February 2006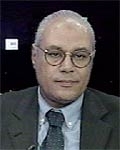 This was the mean message he gave the students in the faculty of Islamic studies research in Cairo University,
In a heated step towards more religious violence in Europe and around the world, the Islamic thinker Mohamed Sleaim Alaaw supported the escalation of violence against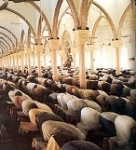 In five years' time, how many Jews will be living in France? Two years ago, a 23-year-old Paris disc jockey called Sebastien Selam was heading off to work from his parents' apartment when he was jumped in the parking garage by his Muslim neighbor Adel. Selam's throat was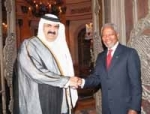 DOHA: UN Secretary-General Kofi Annan yesterday issued a joint communiqué along with European and Islamic world leaders yesterday condemning the blasphemous Danish cartoons and said he would take
25 February 2006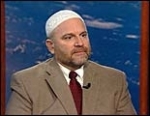 Wednesday morning I called Ibrahim Hooper of the Council on American Islamic Relations (CAIR). Last week Hooper and I had words on MSNBC's Nachman
24 February 2006

Cartoons. Then blood. Sticks. Then blood. Machetes. Then blood. Iron bars. Then blood. Torches. Then blood.Muslims torched church buildings. Christians were beaten into the ground by Allah devotees.Islamists rape, stab and burn Nigerian Christians. Don't expect your local Muslim apologist to get too upset about it. This is the Religion of Peace after all!


CWNews.com– Radical Islam threatens to spoil this African island paradise. But the tiny Christian community is meeting the challenge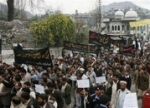 CWNews.com – Christian World News brings you updates on the church around the globe in our World Watch segment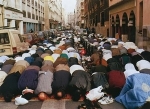 For centuries, the traditional sound of Islam coming from the northern Syrian town of Aleppo, has been the rhythmical chanting of the word "Allah", as men young and old rock back and
23 February 2006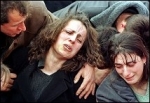 A leading Serbian Orthodox bishop, visiting the U.S. on a mission of "peace and understanding," has warned the international community against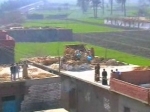 Coptic christiansin village of Ezbet Wassef, Al Ayat , Giza are afraid to leave their homes fearing a Muslim attack .