28 March 2006
Dogs Sexually Abused by Islamists...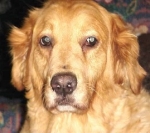 Pro-islamic municipalities in Turkey are killing stray dogs, animal rights groups claim.
Municipal workers are hunting, torturing and killing the animals by the hundreds, the campaigners say.
The allegations surfaced when Burcu Isikalp, a young veterinary surgeon, went searching for seven strays she had been caring for near her home in the capital, Ankara. Witnesses told her that municipal workers had taken them away.
She went to Ankara's largest refuse dump, Mamak, where she found one of the strays with hundreds of other dogs. "They were all dead, stacked in large pits," she said. "We also found 10 dead puppies in a bound plastic bag. There is a myth among pious Muslims that dogs are unclean."
Animal rights campaigners who accompanied Miss Isikalp last week said that at least two of the dogs had been sexually abused.
The mayor of Mamak, Gazi Sahin, of the ruling pro-Islamic Justice and Development Party, has denied responsibility.