21 January 2013
Police foil attack on Turkey church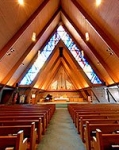 Turkish police have arrested 13 suspects accused of plotting an attack against members of a Protestant church and their pastor in a northwestern city, a local official said on Friday.
"The suspects who were arrested by the counter-terrorism units on Tuesday are accused of plotting an attack on the members of the Christian community and their leader" in the city of Izmit, the official told AFP on condition of anonymity.

The official declined to comment on the suspects' possible links with any terrorist organizations, saying that an investigation had been launched.

The pastor of the church in Izmit, Emre Karaali, said at least two of the suspects had attended mass there for a year.

"We are shocked and sad," he told AFP.

The spiritual leader said he had been informed by the Turkish authorities that the assailants were planning to attack him and other worshippers during a mass at the church this week.

Karaali also said he had received death threats in the past.

Several attacks in recent years have targeted members of the Christian community in predominantly Muslim but staunchly secular Turkey.

In 2006, 61-year-old Italian Catholic priest Andrea Santoro was shot dead in the Black Sea port city of Trabzon.

That same year, another Catholic cleric, French national Pierre Brunissen, survived after being stabbed by a man described as mentally disturbed in Samsun, another Black Sea port city.

In 2007, a young man stabbed and injured Father Adriano Franchini, a 65-year-old Italian, after attending Sunday mass at a church in the western city of Izmir.