18 November 2012
Father Christmas Has Become a Muslim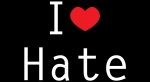 As I've noted before, one form in which the special malignancy of Islam expresses itself is in the apparent need Muslims feel to show their scorn for other religions. For example, each year, we see them step up their jihad
attacks at Christmas and Easter. Here is another expression of the same sense of scorn. This is a partial translation of the lyrics of the "song" from the "French" rapper Mokless: (Little Father Christmas has Become a Muslim).

Dear parents, if I write to you it's to let you know of a change,
I don't want to do it the wrong way, I want to warn you in advance,
That I won't be able to come this winter, during the holidays.
Put away the balls, the garlands and the pine.
Take the chestnuts out of the fire and don't roast the turkey.
Sorry for your little ones, this year there won't be any toys.
Even if they're good, I won't be able to fulfil their desires.
Forget the chimney, don't expect me to come down it.
I won't come any more on the night of the 24th-25th December.
'Jingle Bells' is finished. I've had enough of all that.
Don't expect me to leave presents in your socks.
Because now I say my prayers and observe Ramadan.
Little Father Christmas has become a Muslim.
In the beginning I observed from afar. I was checking it out.
But in embracing Islam I had a response to my questions.