07 February 2012
Chalk Up Another One For Islam in the PR Battle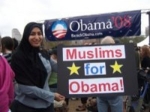 Even after all these years, journalist-socialite Sally Quinn still embodies a Washington way of thinking – a heart-of-
Georgetown, A-list set of salon-tested assumptions "everyone" knows that provides attitudes for any occasion.
Take the surreal state of the U.S. Military Academy at West Point. One day, William G. "Jerry" Boykin, a highly decorated retired Army general and ordained minister, and a founding member and leader of Delta Force, was scheduled to speak at a West Point prayer breakfast. The next day, following a campaign to stop Boykin's appearance by what the New York Times describes as "liberal veterans' groups, civil liberties advocates and Muslim organizations," Boykin was not scheduled to speak at West Point. "In fulfilling its commitment to the community," West Point announced, "the U.S. Military Academy will feature another speaker for the event."
Quinn's reaction? West Point didn't go far enough. Fire whoever is responsible for inviting Boykin, she wrote in her online Washington Post column "On Faith," because his criticism of Islam makes him "notorious." Why, it's nothing less than blasphemy, as everyone who is anyone would agree – and who else is there?
No one, at least not at West Point. You can bet your last bullet the replacement speaker will not have identified, studied and himself experienced jihad – in military terms, the enemy threat doctrine – as Lt. Gen. Boykin has. This makes Boykin's abrupt cancellation an information-war victory for the Muslim Brotherhood something few in Washington or West Point will even notice.
Muslim Brotherhood? Isn't that in Egypt? How does the Muslim Brotherhood figure into a story about West Point?
Prominent in the stop-Boykin coalition is the Council on American-Islamic Relations (CAIR), known mainly for sound bite-ready spokesmen who present an Islamic point of view on TV. More important is CAIR's place in the Muslim Brotherhood constellation of front groups as an entity founded by members of the Muslim Brotherhood's Palestinian franchise, the jihad terror group Hamas.
This revelation emerged during the 2008 Holy Land Foundation terror-financing trial in a document authored by the Muslim Brotherhood itself. It attests to the presence in the United States of multiple Muslim Brotherhood front groups, including CAIR, which remains an unindicted co-conspirator in that case. The FBI cut off official contacts with CAIR in 2008.
http://townhall.com