04 February 2012
ICE deporting 95 Christians to Majority Muslim Indonesia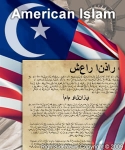 DOVER — Time is running out for the first group of 95 Indonesian nationals who will be deported to their homeland beginning next week after living and working in the Dover area for about 14 years.
The initial wave of 37 men and women — some who will leave spouses and children behind and range in age from 18 to 60 — must leave between Feb. 10 and Feb. 29 after federal immigration officials rejected their most recent efforts to stay their orders of removal, according to a Boston lawyer representing many of the Indonesians and the Rev. Sandra Pontoh, pastor of Maranatha Indonesian United Church of Christ in Madbury. The remaining 58 are set to leave in November.
For the Indonesians, most of whom are Christians of Chinese descent, the deportation orders mean much more than leaving behind homes, jobs and a network of friends and family they have built for themselves since they first began settling in the Dover area in 1988.
As members of the Christian minority, they fear persecution by Muslim extremists, loss of religious freedom and increasing societal violence, according to Pontoh and Boston attorney William A. Hahn, who represents many of the Indonesians.
"They are scared to go home because the situation in Indonesia is still not safe," Pontoh said.
"Here they feel they can go to church every Sunday without worry about a bomb or maybe that somebody will hurt them. That is the reason they want to be here. They just want to practice their beliefs," added Pontoh, an Indonesian who came to the United States to attend seminary. Her church is among 15 that serve an estimated 1,200 Indonesians in the Dover areas. She is working with other clergy and civic groups to get the deportation orders delayed or reversed.
The Indonesians fled to the United States with tourist visas, only later learning they could apply for asylum status, Hahn said. Many also did not know laws had changed about the time they arrived requiring applicants to file for asylum status within a year, he added. Many applications were rejected simply because they missed the one-year deadline, Hahn said. Those appealing their cases had to prove a higher level of fear or harm to be granted asylum, he said.
"That's one of the very sad things about this whole thing," he said.
Others were denied because a particular judge didn't feel the harm an applicant claimed was severe enough, he said.
Hahn said he has represented many Indonesians who ultimately were granted asylum or had their deportation orders removed.
The nearly 100 Indonesians with outstanding orders of deportation were invited in the summer of 2010 to "surrender" at the Manchester office of U.S. Immigrations and Customs Enforcement, also known as ICE, where they would be placed on Orders of Supervision, Hahn said.
The program only accepted applicants with no criminal record and allowed them to apply for stays of removal, Hahn said. Hahn noted an ICE official portrayed the program as a "humanitarian effort" that would enable Indonesians to "stop hiding in fear."
Hahn contends ICE's treatment of the 95 Indonesians violates its own policy to encourage discretion in handling low-priority removal cases so the agency can focus its resources on gang members, national security risks, those with criminal backgrounds and others deemed high priority cases, Hahn said in a Jan. 18 letter to ICE Director John Morton.
"I believe it is clear that none of the Indonesian … applicants have any of the 'negative factors' such as national security risk, criminal records, gang members or 'egregious record of immigration violations'" that would make them targets for enforcement, Hahn wrote.
Let's face it – immigration is one of the biggest challenges the U.S. faces. Amnesty is built into the system – and vote hungry politicians harangued by blood thirsty immigrant rights groups will only make that loophole bigger. It's no wonder these folks think they have a right to overstay their visas and be granted asylum. But isn't it interesting that ICE won't send illegal Mexican criminals, Islamic terrorists, or Hamas-linked imams back to their countries but they take a zero tolerance stance with Christian minorities from Muslim countries.
http://creepingsharia.wordpress.com/2012/02/02/ice-deporting-95-christians-to-majority-muslim-indonesia/