04 January 2012
Egypt's al-Nour Salafists say no to Coptic president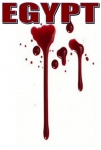 CAIRO: Egypt's al-Nour ultra-conservative political party announced that a Coptic Christian cannot become president of Egypt and that Egyptian society "will not accept a Christian president."
The puritan party's spokesman wrote a statement published on the party's website aiming to clear the controversy after Egypt's al-Akhbar state-run newspaper published an interview with spokesman Mohamed Nour on December 31 in which he said that "the Egyptian society is not fit to accept a Coptic president."
The spokesman said that after going back to the leaders in the party it was agreed on that Egypt "will not accept a Christian president."
The Islamic political party was founded after the Egyptian uprising of January 2011 and has come in second place in the country's first parliamentary elections following the revolution.
"We see that the interpretation of the second band in the Egyptian Constitution which states Islam as the 'official religion' of the country, which automatically states that the president be a Muslim," read the statement.
"The party will make sure that the next Constitution directly states that," the party's website said.
The statement added that many European countries with ancient democratic practices specifies the religion, and even the sect of the president, such as Greece and Spain and the "unwritten Constitution of the UK."
The spokesman also said the party doesn't accept, under any circumstances, a civil state and wants a religious state built on Sharia, or Islamic law, as it is explained by scholars.
"The Salafist movement completely refuses the notion of a civil or secular state and we want a state built on Islamic principals," said the spokesman.
http://bikyamasr.com/